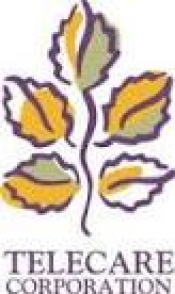 View the Website
Organization: Telecare Corporation
Category: Director
Location: Milton, WA
Date Job Posted: October 5, 2021
Share with Others:
The Director of Nursing (Interim) (DON) is responsible for activities and functions related to the administration of member care systems and member care in nursing areas and departments.
Site:
Telecare operates the Telecare Pierce County Evaluation & Treatment (E&T) center in Pierce County WA. This program is a secure 16-bed inpatient facility for adults, ages 18+ who meet the criteria for services under the Involuntary Treatment Act (ITA). We serve people who are experiencing acute mental health crises and require intensive support to maintain safety. Our mission at this facility is to engage individuals with complex needs in recovering their health, hopes, and dreams. We are looking for employees that have a desire to work in a team environment that is focused on recovery and empowerment.
Required:
Must be a graduate of an accredited school of nursing and have four (4) years of experience - two (2) in psychiatric nursing and two (2) years in a supervisory capacity; OR a baccalaureate degree in nursing or a related field and two (2) years of experience and one (1) year in a supervisory capacity
Current valid licensure as an RN in the state of operation
Must be CPR, Crisis Prevention Institute (CPI), and First Aid certified on date of employment or within 60 days of employment and maintain current certification throughout employment
All opportunities at Telecare are contingent upon successful completion and receipt of acceptable results of the applicable post-offer physical examination, 2-step PPD test for tuberculosis, acceptable criminal background clearances, excluded party sanctions, and degree or license verification. If the position requires driving, valid driver's license, a motor vehicle clearance, and proof of auto insurance is required at time of employment and must be maintained throughout employment. Additional regulatory, contractual, or local requirements may apply.
View the entire job posting and apply online!
https://recruiting2.ultipro.com/TEL1006/JobBoard/2fcbb6f4-e717-17cb-9327-3dd87a55b08d/OpportunityDetail?opportunityId=015b852d-71a4-4de8-bfaf-7e75f3b10bc3
See above
See above
See above