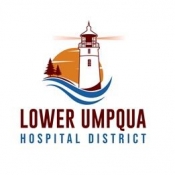 View the Website
Organization: Lower Umpqua Hospital District
Category: Professional
Location: Reedsport, OR
Date Job Posted: October 12, 2021
Share with Others:
Lower Umpqua Hospital District is seeking a full-time Ultrasound Sonographer to join our Radiology Team.
Must be able to perform general and vascular ultrasound procedures. Must be able to work independently. Must be able to take direction from the Manager, Radiologists, and Physicians.
ESSENTIAL DUTIES:
Perform all general ultrasound procedures (except transrectal examinations) and vascular ultrasound procedures and develop films according to manufacturer's recommendations.
Assist Radiologist and/or Physician with special procedures (i.e. cyst aspirations, biopsies, thoracentesis, paracentesis, and amniocentesis) following sterile techniques.
Keep an accurate log of all patients and procedures done.
Observe patient and equipment during procedures to assure patient and technologist safety and report any problems to the Radiology Director.
Must be able to transport the ultrasound machine to patient rooms, emergency room and operating room and perform necessary procedures.
Must be able to work independently.
Must be able to communicate effectively ultrasound equipment problems, to the appropriate manufacture and oversee timely repairs.
Responsible for preparing yearly department budget with Radiology Manager.
Responsible for preparing ultrasound work schedule. Day Shift.
QUALIFICATIONS:
Graduation (diploma or certificate) from an accredited JRCERT School of Radiologic Technology or School of Ultrasonography.
Licensed with the National Registry (ARRT) and the State of Oregon Board of Radiologic Technology (or eligible for licensing by the State of Oregon).
Licensed by the National Registry of Diagnostic Medical Sonographers (ARDMS) in General and Vascular Ultrasound.
Minimum of one (1) year experience in a hospital or clinic ultrasound department.
Competitive pay and excellent benefit package offered.
To apply visit https://www.lowerumpquahospital.org/career-opportunities/
See above
See above
See above