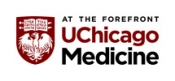 View the Website
Organization: UChicago Medicine
Category: Manager
Location: Chicago, IL
Date Job Posted: October 12, 2021
Share with Others:
UChicago Medical Group is seeking an Integration Manager to work closely with physicians and teams accross the the organization to ensure integration and on-boarding success into UChicago Medicine Care Network.
QUALIFICATIONS
Candidate should possess the knowledge (education, experience), skills (technical/practical), and behavioral attributes (personality characteristics) to become a high-impact contributing member of the UChicago Medicine Care Network. Bachelor's degree required, Master's degree preferred, with at least 5 years plus experience in the healthcare field.
See above
See above
See above