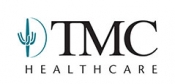 View the Website
Organization: TMC Healthcare
Category: Director
Location: Tucson, AZ
Date Job Posted: December 14, 2021
Share with Others:
The Director Employee Engagement and Culture reports to the Senior Vice President of Human Resources. This role leads shaping employee experiences and cultural strategy to create exceptional employee experiences, fostering an environment where people feel they belong and matter. The role utilizes direct input that informs employee engagement, and relies on both internal and external sources of counsel to shape key moments in the employee lifecycle. This role will support diversity, inclusion & belonging programs and initiatives within region. Will develop and lead Tucson Medical Center's (TMC's) comprehensive strategy that supports employee engagement and retention. Objectives include achieving consistent leadership norms and eliminating leader skills variance across the leadership team. Building organizational resilience and establishes a best place to work environment as recognized across the organization. Will lead TMC's Inclusion, Diversity, Equity and Access (IDEA) journey. This role partners with all TMC leaders and employees to create a triad focused on TMC's workforce, job satisfaction and engagement.
MINIMUM QUALIFICATIONS
EDUCATION: Bachelor's degree and Master's degree required.
EXPERIENCE: Seven (7) years HR experience with three (3) – five (5) years in a culture, engagement and/or employee experience role. Experience is healthcare preferred.
See above
See above
See above