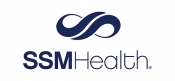 View the Website
Organization: SSM Health
Category: Professional
Location: Madison, WI
Date Job Posted: April 20, 2022
Share with Others:
PRIMARY RESPONSIBILITIES
Performs daily payroll department processes and audits to prepare for accurate and timely bi-weekly payroll processing.
Runs and reviews validations to ensure all payroll transactions are processed accurately and timely.
Reconciles payroll prior to transmission.
Understands proper tax treatment of employer provided benefits.
Maintains working knowledge of payroll to understand gross to net paycheck calculations.
Processes correct garnishment calculations and compliance.
Executes time and attendance processing and interface with payroll, completes appropriate reviews and audits to ensure accuracy.
Prepares reports by compiling summaries of earnings, taxes, deductions, leave, disability, and nontaxable wages.
Delivers customer service for payroll related questions and inquiries.
Understands application of federal, state and local tax regulations pertaining to payroll tax reporting and withholding.
Reconciles quarterly tax reports and contributes to year end and W2 balancing.
Works cross functionally with other departments.
Performs other duties as assigned.
EDUCATION
HS Diploma required; degree or certification in payroll is a plus
EXPERIENCE
Minimum 3 years of payroll experience
Proficient in Microsoft Excel
Ability to effectively work within a team
Ability to meet deadlines with accuracy and confidence
Strong problem-solving skills
Strong computer skills
See above
See above
See above