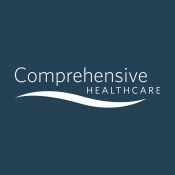 View the Website
Organization: Comprehensive Healthcare
Category: Behavioral Health Professional
Location: Goldendale, WA
Date Job Posted: May 13, 2022
Share with Others:
This position serves two main functions: therapy and crisis response. During the workday, the Therapist Crisis Responder meets with scheduled clients to provide evidence-based therapy for youth and adults. In addition to therapy duties, they also participate in rotating on-call shifts during the workday, evenings, and weekends to provide crisis outreach services. This involves answering calls that request crisis services and traveling out in the community to complete crisis evaluations, determine what level of treatment is needed to stabilize the situation, and make arrangements for hospital placements or outpatient treatment as appropriate. The goal is to stabilize the crisis using the least restrictive setting possible, while still ensuring the safety of the individual in crisis as well as the community. The Therapist Crisis Responder position is best suited to someone who likes variety in their daily activities and wants to work as a therapist, but also enjoys assisting individuals in crisis. Training in evidence-based practices is provided as part of this position. We have two positions available: one position is located in our Goldendale office, and the other position will provide services in both Goldendale and White Salmon offices. Both positions will provide crisis services for all of Klickitat County.
Therapist / Crisis Responder duties may include:
providing individual and family therapy and facilitating behavioral health groups
completing mental health intakes and assessments
receiving calls for crisis services from individuals, law enforcement, medical facilities, & service providers and responding in the community to assess individuals for safety and gather information
determining the least restrictive environment for crisis resolution and stabilization for the client
arranging client placements for voluntary and involuntary hospitalization or detox services, when necessary
communicating with Comprehensive treatment teams about clients who have had crisis contact and participating in safety planning
thorough and timely completion of required clinical documentation
Qualifications:
Master's degree in social work, counseling, or related field
Two years of previous experience providing behavioral health treatment is preferred
Must be eligible for registration as Agency Affiliated Counselor and designation as Mental Health Professional
Must have valid driver's license and vehicle liability insurance
Must be fully vaccinated against COVID-19 and provide documentation upon hire or be approved for a qualified medical or religious exemption prior to starting work
Apply online: https://www.paycomonline.net/v4/ats/web.php/jobs/ViewJobDetails?job=3367&clientkey=19D9D2EBCE0A34CBC7B47FD6059715AF
See above
See above
See above