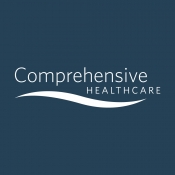 View the Website
Organization: Comprehensive Healthcare
Category: Behavioral Health Professional
Location: Goldendale, WA
Date Job Posted: May 13, 2022
Share with Others:
The Program Manager for WISe is responsible for both direct treatment services and supervising the WISe team. WISe, Wraparound with Intensive Services, serves youth with mental health diagnoses who are experiencing severe behavioral disruptions that have affected their functioning in family, school, and/or social environments. WISe is an evidence-based practice for a collaborative, cross-system approach to creative problem-solving. In addition to providing direct treatment in the form of therapy services, the Program Manager is responsible for overseeing all program staff and providing clinical supervision. The Program Manager also monitors team productivity and daily census, timely & thorough completion of clinical documentation, clients' treatment progress, and access to care within the program. Desired qualities of a Program Manager include being open to feedback and willing to provide it to others, an ability to identify strengths and use these to motivate others, and strong management skills to execute multiple tasks and priorities. This position will provide oversight to the WISe team for Klickitat County, which serves clients county-wide and has employees in both Goldendale and White Salmon. We anticipate regular travel between clinic sites and in the community to meet with families.
Program Manager duties may include:
providing clinical supervision and general oversight to team members
coordinating with the client and full treatment team to develop the Cross System Care Plan
providing individual & family therapy and facilitating behavioral health groups
completing CANS (Child and Adolescent Needs and Strengths) screenings
assessing clients for safety and risk to self or others, and taking appropriate crisis intervention measures when indicated
gathering & tracking program data and implementing policies & procedures
ensuring all staff adhere to trauma-informed & recovery principles
tracking compliance with all applicable regulations and preparing for survey & license reviews or audits
providing WISe services and crisis coverage outside of regular business hours on an as-needed basis
completing all required documentation in a timely, respectful manner
Qualifications:
Master's degree in social work, counseling, or related field
Two years of experience providing behavioral health treatment as a social worker, therapist, or counselor
Must be eligible for or working toward independent licensure in Washington
Must be eligible for registration as Agency Affiliated Counselor
Must be fully vaccinated against COVID-19 and provide documentation upon hire or be approved for a qualifying medical or religious exemption prior to starting work
Apply online: https://www.paycomonline.net/v4/ats/web.php/jobs/ViewJobDetails?job=12501&clientkey=19D9D2EBCE0A34CBC7B47FD6059715AF
See above
See above
See above