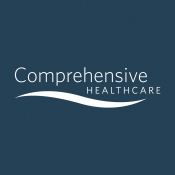 View the Website
Organization: Comprehensive Healthcare
Category: Behavioral Health Professional
Location: White Salmon, WA
Date Job Posted: May 13, 2022
Share with Others:
Case Managers on the Klickitat Services team work closely with our Designated Crisis Responders to support clients who are experiencing a crisis. Under close supervision, Crisis Case Managers offer supportive counseling to help clients stabilize and then assist clients with connecting to appropriate community services and treatment. In addition to providing face-to-face client care, Crisis Case Managers also support our open crisis line by taking calls, assessing risk, and providing referral information for callers. To be successful in this role, Crisis Case Managers must enjoy variety in their day, possess exceptional communication skills, and be able to solve problems creatively. This position is based in our White Salmon office; however, crisis services are provided for all of Klickitat County.
Crisis Case Manager duties may include:
providing direct support to clients and coordinating services between Comprehensive and community providers
assisting Designated Crisis Responders by accompanying them on community referral calls, arranging transportation & other services, and following up with clients as assigned
coordinating with clients' treatment teams to ensure all discharge and/or referral needs are being met
monitoring symptoms & medication response and encouraging clients to practice illness self-management skills
answering Open Line calls and providing support & referrals to callers, including staffing with Designated Crisis Responders as appropriate
assessing clients for safety & risk to self or others, and taking appropriate crisis intervention measures when indicated
Qualifications:
Bachelor's degree in social work, psychology, or related field
Must be eligible for registration as Agency Affiliated Counselor
Must have valid driver's license and vehicle liability insurance
Must be fully vaccinated against COVID-19 and provide documentation upon hire or be approved for a qualifying medical or religious exemption prior to starting work
Apply online: https://www.paycomonline.net/v4/ats/web.php/jobs/ViewJobDetails?job=16954&clientkey=19D9D2EBCE0A34CBC7B47FD6059715AF
See above
See above
See above