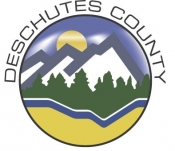 View the Website
Organization: Deschutes County Health Services
Category: Deputy Director
Location: Bend, OR
Date Job Posted: November 9, 2022
Share with Others:
The Deputy Director of Public Health serves as a member of the Health Services department's management team and is responsible for the oversight of a wide variety of public health programs. This position plans, organizes, directs, and controls the day-to-day operations of the department's Public Health service area.
Key Responsibilities:
Planning, developing, and implementing public health programs to meet the needs of the community; defining the concepts, methodology, and administrative procedures to conduct and evaluate various programs;
Overseeing and managing the activities of all service area personnel to ensure that public health services are delivered professionally, effectively, timely, and in accordance with policies, budgets, goals, and regulations;
Participating in a leadership role in quality improvement systems and processes; providing technical or professional assistance and direction, particularly in disease outbreak or emergency;
Initiating or approving selection, evaluation, transfer, promotion, and performance management of employees;
Developing, balancing, and monitoring program budgets and cost centers in collaboration with service area managers, the department director and business manager;
Preparing work plan objectives, long-range goals, and annual reports; and assuring continued development and training of staff members.
Knowledge of or experience with:
Federal, state and county laws, codes, rules, and regulations governing health services.
Oregon Administrative Rules and standards.
Techniques and practices for efficient and cost-effective management of resources.
Regional health protocols and compliance standards for health issues.
Research and statistical evaluation principles and methods.
Techniques for investigating and resolving health issues.
Healthcare transformation and vision development.
To apply visit https://www.governmentjobs.com/careers/deschutes/jobs/3701162/deputy-director-public-health?keywords=director%20public%20health&pagetype=jobOpportunitiesJobs
See above
See above
See above