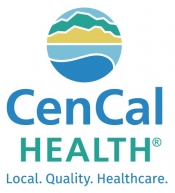 View the Website
Organization: CenCal Health
Category: Professional
Location: Santa Barbara, CA
Date Job Posted: December 28, 2022
Share with Others:
Quality Measurement Specialist
Reporting to the Director of Quality, the Quality Measurement (QM) Specialist is responsible for the execution of the Quality Measurement (QM) functions performed by the Quality Department's QM Specialist. Includes, but is not limited to, year-round design, implementation, and maintenance of:
Innovative quality measurement interventions to maximize the efficiency and effectiveness of identified quality measurement priorities and maximize NCQA Accreditation and Medicare STARs reporting readiness.
The annual HEDIS Project by coordinating the identification, collection, and abstraction of medical records and other data in collaboration with other QM staff, ensuring ongoing measurement of key performance indicators (HEDIS / CMS) and other regulatory and/or organizational priorities.
Assist with the creation and maintenance of administrative databases to continually increase the operational efficiency of quality measurement processes.
Design and perform quality measurement analyses to achieve ongoing quality improvement priorities, both independently and in support of population health and quality improvement initiatives.
Serve on various teams and workgroups as appropriate. Present to multiple staff committees appropriately.
Duties and Responsibilities
Provide project coordination for the annual HEDIS project, including preparation for a compliance audit, assistance with training materials, development and management of provider scheduling, medical record procurement, medical record review, data entry, claims research, and other tasks as needed.
Create administrative databases for HEDIS reporting and perform associated database maintenance.
In collaboration with Senior Quality Measurement Specialists, assist with the configuration of certified HEDIS software. Ensure the maximum level of data accuracy, integrity, consistency, and completeness in the various internal and external data sources used for end-user reporting purposes.
Conduct routine and complex quantitative analyses and data validation to support the creation of annual PCP Performance Reports.
Assist in the planning and implementation of projects to improve the delivery of services and quality of care.
Assist as needed in support of accreditation activities such as NCQA reviews, CAHPS, and state audits.
Support ad-hoc quality measurement activities (e.g., Initial Health Assessment Audit, Encounter Data Validation Audit) to ensure regulatory compliance.
Identify and tracks best practices, research new processes, and recommend program enhancements to promote quality improvement.
Other duties as assigned
Education and Experience
Required:
Bachelor's Degree in a job-related field
Two (2) years of experience in a healthcare quality setting or a combination of academic, professional or work experience that demonstrates the ability to perform the duties of the position.
Desired:
Audit management experience.
Experience in data analytics and reporting
Knowledge of HEDIS technical specifications and NCQA Compliance Audits standards and procedures
HEDIS medical record data abstraction
An emphasis on Medicare or Medicaid/Medi-Cal managed care.
Salary Range: $60592.00 – $90889.00 / year
Schedule: Primarily Remote
Apply Now: https://www.paycomonline.net/v4/ats/web.php/jobs/ViewJobDetails?job=108698&clientkey=596BEB0B80DDF299C4E06A78967BCA73
See above
See above
See above