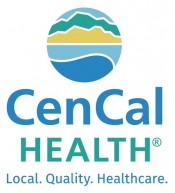 View the Website
Organization: CenCal Health
Category: Manager
Location: Santa Barbara, CA
Date Job Posted: December 29, 2022
Share with Others:
Behavioral Health Operations Manager
Job Details
Job Location Main Office - Santa Barbara, CA
Position Type Full Time
Salary Range $103,898.00 - $161,043.00 Salary/year
Job Category Behavioral Health
Job Summary
The Behavioral Health Operations Manager is responsible for planning, organizing, and managing the daily operations of the Behavioral Health (BH) Utilization Management (UM) and Care Coordination team. The Operations Manager is responsible for inventory management, including meeting key performance indicators and regulatory requirements. The position contributes to maintaining up-to-date program descriptions, policies, and procedures; participates in special assignments, audits, and focus projects; and performs related work as assigned.
Duties and Responsibilities
Plan, develop, and oversee Behavioral Health (BH) Utilization Management (UM) and Care Coordination team functions and activities.
Creates controls to monitor and track key performance indicators.
Manages inventory, productivity, and staffing to ensure key performance indicators are met, as well as, regulatory requirements.
Creates staffing models, productivity, and quality standards for team functions.
In collaboration with Master Clinical Trainer, identify training and efficiency opportunities.
Create and update Policies and Procedures in support of UM and Care Coordination functions.
Review and optimize workflows to support efficient and effective processes.
In collaboration with the Director of Behavioral Health, ensures the appropriate and timely use of Utilization Management criteria and guidelines and medical policy in the administration of treatment to CenCal Health members.
Supports the Behavioral Health Department staff that report directly to the Behavioral Health Operations Manager with specialized knowledge of chronic co-morbid condition management, care integration, transitions, referral management, and all other aspects of care management and care coordination as it relates to mental and behavioral health.
Participate in internal and external audits.
Participate in State Fair Hearings as requested
Analyze and prepare regular reports of BH Utilization Management and Care Coordination activities.
Collaborate with Information Technology (IT) in the development of electronic health records, functionality, and reports.
Provide guidance to providers and members related to timely requests, authorization requirements, etc.
Internal meetings leading solutions-oriented approach to improve transitions of care, coordination, and health care delivery system.
Act as a liaison to internal and external customers for prompt resolution of issues.
Provide input for projects and programs within the Health Services Department.
Ensure the unit meets all departmental, regulatory, and contractual compliance goals.
Attend County and other external meetings as assigned.
Facilitate monthly/as-needed provider training on behalf of the department-including creating content
Monitor staff productivity and compliance.
Serve on agency committees.
Other duties as assigned.
Education and Experience
Required:
A current, active, and unrestricted California license as an R.N., LCSW, LMFT, LPCC.
Minimum of 2 years of experience in a supervisory position in a managed care setting or county behavioral health
Preferred:
Experience in a managed care setting
Additional Information
Schedule:
Monday to Friday
Hybrid Maximum twice monthly Minimum twice quarterly
Benefits:
Pension Plan
Professional Development and Wellness Benefits
Alternative Transportation Incentives
Comprehensive medical, dental, vision & life insurance
Paid Time Off
Ten (10) paid holidays per year
See above
See above
See above