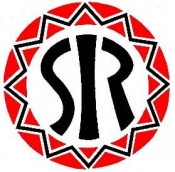 View the Website
Organization: Lassen Indian Health Center
Category: Physician
Location: Susanville, CA
Date Job Posted: February 22, 2023
Share with Others:
The Physician is responsible for direct medical care of patients, ordering appropriate diagnostic tests, and implementing therapeutic measures.
This position works with and around children/youth and is therefore subject to P.L. 101-630.
Education, Experience, Certifications
Completion of a nationally accredited school of medicine for Medical Doctor or Doctor of Osteopathic Medicine program – preferred.
Current unrestricted California Licensure to practice medicine.
Board Certification or eligibility for Certification by the American Board of Family Practice – preferred.
Current DEA License.
To Apply
All applicants are required to submit a Susanville Indian Rancheria/ Lassen Indian Health Center application. Applications can be found on our website at: www.sir-nsn.gov (SIR – LIHC – Gaming Commission Application for Employment P.L. 101-630 Requirements) or picked up at 745 Joaquin Street, Susanville, CA. Resumes in addition to the Application is encouraged but not mandatory.
See above
See above
See above