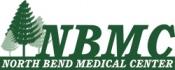 View the Website
Organization: North Bend Medical Center
Category: Accounting
Location: Coos Bay, OR
Date Job Posted: March 15, 2023
Share with Others:
Senior Accountant
Reporting directly to the Controller, the Senior Accountant will be a key member of the organization. The Senior Accountant will be GL and transaction focused and will be part of the Accounting Department working with individuals who are performing all financial functions of the organization while maintaining the highest level of customer satisfaction to both external and internal customers. The Senior Accountant will perform accounting functions as assigned including, but not limited to preparing journal entries, complex reconciliations for monthly general ledger close, assisting in the preparation and distribution of financial statements, and understanding and maintaining complex automated system processes.
Responsibilities
Prepare and analyze monthly internal financial statements ensuring accuracy and timely reporting in a complex environment.
Review source documentation and verify proper coding.
Prepare journal entries and financial processes to ensure an accurate General Ledger in accordance with GAAP through a timely month-end close.
Complete account reconciliations monthly, researching and resolving any issues identified.
Perform analysis of actual to budget variances.
Respond to financial inquiries in a timely and accurate manner.
Oversee and complete documentation and requests for internal and external audits.
Assist Controller and CFO by assembling and presenting any requested information necessary for the preparation of monthly financial statements and board presentations.
Responsible for special projects/reports as assigned.
Perform miscellaneous position-related duties as assigned.
Other tasks as assigned by management.
Minimum Qualifications:
Bachelor's Degree in Accounting, or Finance.
3-5 years accounting experience preferred.
Proficient in MS Office with Advanced Excel skills.
Knowledge of GAAP/Accounting Processes.
Self-motivated, able to handle multiple priorities.
Strong communication and organizational skills.
Ability to effectively manage data and maintain accuracy.
Desire to learn and grow in a challenging role.
Ability to manage projects and the tasks of other co-workers.
Management reserves the right to make exceptions to the minimum qualifications.
What We Offer:
Competitive salaries.
Excellent medical, dental, and vision insurance options.
Generous paid time off.
401K + company contribution.
See above
See above
See above