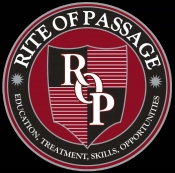 View the Website
Organization: Rite of Passage, Inc.
Category: Director
Location: Los Angeles, CA
Date Job Posted: May 4, 2023
Share with Others:
We are hiring a Director of Clinical Services at our Southern California Treatment Program in Los Angeles County, an affiliate of Rite of Passage. The Director of Clinical Services is to oversee the Specialty Mental health Services that are provided to youth in the STRTP homes. Responsible for administering, directing, and monitoring all functions of the clinical department as well as any contracted services. This position reports to the Program Director and directly supervisors the three Heads of Service and indirectly supervises up to 30 mental health staff.
The Perks:
Eligible for Medical, Dental, Vision, and Life Insurance after 90 days of employment.
Choice of supplemental benefits, including Short Term Disability and Life Insurance.
Eligible for 403b match of up to 6% after 1 year of employment.
Paid Time Off that can be used as soon as it accrues.
Employee incentives include On-The-Spot Bonuses, Rams Bucks, and Longevity Awards.
Growth opportunities nationwide – we have 40 programs in 16 states!
What you'll do:
Works closely with the Director of Operations to coordinate support for quality clinical services delivery through a trauma informed lens.
Sets clinical standards in Residential program according to CARF, CCL/STRTP, Medic-Cal, EBP's
Primarily responsible for high quality clinical performance
Oversee provision of services, all client access to MH services, and continuity of care transitions
Participate in crisis rotation as needed
Provides consistent supervision of direct reports
To be considered, you should:
Licensed LMFT/LCSW/PhD/LPCC required
5+ years of residential experience preferred
Must have at least 5 years of clinical experience working with children and families
Knowledge of CARF, Medi-Cal, State and County Regulations
Required to travel on a weekly basis between Orange and LA County
Apply today and help us make a difference!
Link to Apply - https://recruiting.ultipro.com/RIT1002ROPI/JobBoard/040523ed-1df5-4621-a3f6-14ed3728dfa4/OpportunityDetail?opportunityId=5222d4e5-9e06-4f51-afcb-b296a22e7bd0
See above
See above
See above