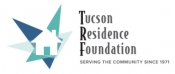 View the Website
Organization: Tucson Residence Foundation
Category: Behavioral Health Professional
Location: Tucson, AZ
Date Job Posted: September 11, 2023
Share with Others:
Are you looking for a job where you can receive competitive pay and great benefits just for helping people live a happier and more satisfying life? If so, then the Tucson Residence Foundation may have the perfect opportunity for you!
As a Residential Mentor you would be tasked with many responsibilities. A few examples include, but are not limited to:
providing active direct physical assistance, supervision, and behavioral support to individuals served by the agency
serve as a positive role model for individuals enrolled in services
assist, encourage, teach daily living skills
use a computer to document the progress/status of individuals served and maintain files/records.
We offer a variety of full-time, part-time, and on-call schedules, including days, nights, weekdays, weekends, and overnights.
See above
See above
See above