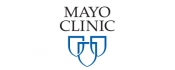 View the Website
Organization: Mayo Clinic
Category: Associate Director
Location: Rochester, MN
Date Job Posted: September 12, 2023
Share with Others:
The Associate Director will:
Lead and sustain an extramurally-funded research program.
Define sustainable, impactful targets and strategies for MCCCC COE, in alignment with the primary Mayo Clinic mission to provide the advanced and complex cancer care to all, through community partnerships, use of innovative platforms, and capabilities that reach beyond traditional geographic boundaries.
Augment innovative external community-facing data warehouses, and platforms and data visualization tools for surveillance, hypothesis generation, and guidance of community interventions and trials.
Engage communities to identify cancer priorities and needs; consider structure, expansion, or creation of cancer-focused subcommittees of current community advisory boards or create new community advisory boards aligned with current advisory boards; coordinate with CCaTS and institutional Community Engagement efforts.
Guide MCCCC Programs and Center Components (CPDM, PRMC, CRTEC) to develop scientific aims/goals relevant to catchment area priorities; facilitate interactions with Research Program representatives to COE.
Foster the activities of the Population Science/Community Clinical Trials group and expand the community-facing clinical trials infrastructure with the goal of serving and meeting the community's needs and achieving trial accruals that are reflective of the populations served by the catchment area.
Augment strategies and partnerships to enhance patient access and increase minority accrual to trials and interventions.
Enhance the diversity of trainees through partnership with other MCCCC programs.
Foster the Global Oncology activities of MCCCC members in concert with NCI guidelines/expectations.
Track the progress of MCCCC COE activities for continuous improvement.
Preferred qualifications include:
MD, PhD, MD/PhD, or equivalent degree in a relevant discipline including social or behavioral science, basic science, epidemiology, health services research, and clinical research.
National and/or international reputation to be appointed to the rank of associate professor or professor.
Track record of community engagement, community-based participatory research, and the conduct of patient/community interventions.
Track record of significant peer-reviewed funding, current peer-reviewed external funding, and/or national and institutional leadership in the design and conduct of patient or community-facing interventional clinical trials.
Professionalism and excellent leadership, mentorship, management, strategic planning, writing, and communications skills.
Experience in faculty recruitment and mentoring and management of faculty and staff.
Strategic, innovative, collaborative thinker; highly collaborative.
Successful candidates could come from a variety of academic disciplines and could also have a clinical practice.
See above
See above
See above