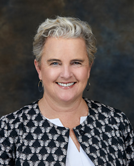 4 Trends to Watch in 2022 for California's Health Data Progress
By Claudia Williams
CEO
Manifest MedEx
Original Publish Date: February 15, 2022
As we launch into 2022, let's take a minute to reflect on the biggest trends and changes that have emerged over the last year and reflect on what they mean for California healthcare leaders moving forward. Here are four things that stand out to me:
California has set the right goals for the years ahead, including initiatives focused on reducing health disparities, effectively delivering care for our most vulnerable residents and improving mental health services. As one of the nation's most populous states, with a history of leading innovation and rapidly growing Medicaid enrollment, all eyes are on us to get this right. We can't miss the opportunity to build the health data infrastructure needed to reach these goals. As history shows, better data sharing and infrastructure will not magically emerge across California's 58 counties. We will need proactive and unifying state policy and funding.
Claudia Williams is the CEO of Manifest MedEx, California's leading health data network, and a former senior adviser for health innovation and technology at the White House, where she led health data initiatives and helped launch President Obama's Precision Medicine Initiative.