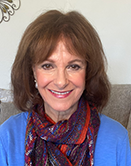 Uplifting Yourself and Others During Tumultuous Times
By Danna Beal, M.Ed.
International Speaker
Author and Coach
After over a year and half of a pandemic, I don't need to cite data to validate that this has been an incredibly difficult time for millions of people in our own country, not to mention worldwide. It has affected healthcare in ways that are immeasurable and more impactful than most any other industry. Front line workers have described feeling beyond burnout—many describing a sense of numbness. The continual changes in healthcare delivery, the risks of contracting Covid and its variants, the backup of appointments, the frustration of patients who are experiencing scheduling issues, employee and provider turnover, depression and mental health issues, political dissension, and the conflicting information permeating the environment have all contributed to the sense of powerlessness and hopelessness.
Read article

Best Practices for Employers to Combat Claims-Related Health Care Fraud
By Will Norris
,
Partner, Health Care Consulting Practice, Moss Adams
By Francis Orejudos
,
Senior Manager, Health Care Consulting Practice, Moss Adams
The onset of the COVID-19 pandemic created significant, highly publicized upheaval to the health care delivery system. Equally disruptive, the industry also had to face a delayed impact to COVID-19 payer claims processing workflow and provider revenue cycle. With the millions of transactions that health care payers process and the billions of dollars paid each year to providers, COVID-19-related claims significantly increased the likelihood of payment integrity risks. Performing an audit of health care claims could help payers and self-insured employers uncover these mistakes, reduce medical expenses, and improve the member's experience, which underscores employee overall satisfaction with employer benefit plans and cost controls.
Read article

New Health Plan Financial Reports for California, Ohio and Washington State
By David Peel
,
Publisher and Editor
Healthcare News
We recently updated our financial reporting for health plans in California, Ohio and Washington State. Click on the links below to see the numbers.