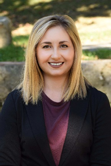 Blockchain Technology Offers Unlimited Possibilities to Improve Healthcare
By Sarah Krizanic
Practice Manager
Medic Management Group, LLC
Original Publish Date: March 6, 2018
There is a new buzzword in the healthcare industry: Blockchain. But what is Blockchain, what is it supposed to accomplish, and how could it impact the healthcare industry? The simple answer is this, Blockchain is a public list of transactions, similar to a public ledger, that allows for real-time transparency and forbids users from altering, changing or deleting transactional information. All transactions are permanent and allows authenticity to be verified by the entire community. Thus, making fraud much harder to get away with.
Blockchain works off of a decentralized network, meaning it is not stored on just one server or just one network, making it nearly impossible for any one individual to penetrate the network and, therefore, creates a secure environment.
The most well-known application of Blockchain today is cryptocurrency, such as BitCoin, but Blockchain doesn't have to just be used for cryptocurrency. It can be used for record keeping (preventing voter fraud or storing medical records) and the transaction of anything of value including money, goods, services, and property.
This revolutionary technology has the potential to cut out the "middle man" and eliminate the need for 3rd parties such as banks or government agencies because anyone with an internet connection can use Blockchain. A study found that out of 308 senior executives working in United States companies with revenue of $500 million or more, 28% of respondents had invested $5 million or more in Blockchain technology and 10% had invested $10 million or more. The reason for this is because after analyzing the 8 largest investment banks it was discovered that Blockchain technology could produce savings of $8 to $12 billion per year.
There are unlimited possibilities for Blockchain applications in healthcare to improve efficiency, revenue and accessibility. Millions of dollars are wasted on claim errors and disputes, but Blockchain could be used to help bridge the gaps between patients, providers and insurance payers to streamline the revenue cycle process. If all parties had access to the same information it would prevent delays and discrepancies.
The potential exists to use Blockchain to resolve issues related to prior authorizations required by insurance payers by creating a single ledger accessible to all stakeholders, utilizing "smart contracts" that are encoded with pre-auth conditions and automating the process of collecting and sharing information which would grant access to real-time determination of patient benefits. This could lead to increased cash flows, timely patient care, accurate payments to the provider and reduced administration costs.
Blockchain could even be used to reduce claim denials due to insufficient documentation by having proper data format requirements stored in smart contracts on the Blockchain that ensure all information entered is complete and correct.
Additionally, Blockchain could potentially be used to track patient insurance eligibility in real-time, which could prevent claim denials due to outdated insurance coverage and improve office efficiency.
Other uses for Blockchain include, but are not limited to, medical record storage and management, eliminating the need for data reconciliation across multiple parties, automating functions that couldn't be automated before, and giving providers access to the appropriate data when they need it to make informed decisions about patient care and treatment.
Although the healthcare industry is far from widespread Blockchain usage, the potential is evident and a variety of pilot and test programs have already been implemented. If Blockchain technology is embraced it could fundamentally change the healthcare industry, we know today.
Sources:
https://www.computerworld.com/article/3191077/security/what-is-blockchain-the-most-disruptive-tech-in-decades.html?_sm_au_=iVVTf16PCpntH70N
https://lifehacker.com/what-is-blockchain-1822094625
https://blockgeeks.com/guides/what-is-blockchain-technology/
http://money.cnn.com/video/technology/2018/02/22/blockchain-explained-original.cnnmoney/index.html
https://www.youtube.com/watch?v=8o9QxMxhTp8
https://www.youtube.com/watch?v=6WG7D47tGb0
https://www.youtube.com/results?search_query=blockchain+in+healthcare
https://www.youtube.com/watch?v=IcLMsmhghR4
https://www.youtube.com/watch?v=9s0FsyTPKhM
Sarah Krizanic is a Practice Manager at Medic Management Group, LLC and an MGMA ACMPE Nominee. She earned her Bachelor's degree in Health Care Administration at Kent State University and graduated magna cum laude. Since then she has worked exclusively with private practice physicians.
Sarah joined Medic Management Group in June 2015 and currently provides administrative oversight to private practices, handles new practice start-ups, and other client and corporate projects. She also provides clients with human resource management, compliance guidelines, practice management services, interim management services and operations assessments to improve workflows and practice efficiency.