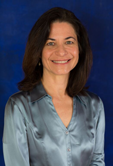 Molina Healthcare Exploring Safer Solutions to Managing Chronic Pain and Opioid Use Disorder
By Frances Gough, MD
Chief Medical Officer
Molina Healthcare of Washington
Original Publish Date: April 10, 2018
The nationwide opioid crisis has captured headlines month after month with discouraging statistics about the increasing number of people addicted to prescription pain killers as well as illicit opioids like heroin. Although this increased awareness has not led us to easy solutions, Medicaid managed care plans like Molina Healthcare are in a unique position to make a significant impact in the fight to reduce opioid addiction.
Molina has been researching and acting upon this issue for several years, and has developed a national Pain Safety Initiative that shares best practices across our 14 health plans. As a managed care organization serving Medicaid beneficiaries, the opioid epidemic is a priority because our members are impacted at a disproportionately high rate. According to a 2016 memo issued by the Centers for Medicare & Medicaid Services (CMS), "Medicaid beneficiaries are prescribed painkillers at twice the rate of non-Medicaid patients and are at three-to-six times the risk of prescription painkiller overdose."
Opioid addiction, whether manifested by the use of prescribed opioid medication or street drugs, needs to be addressed comprehensively. Simply removing access to prescription opioids without sustainable alternatives to manage chronic pain and addiction will simply trade one problem for another. Similarly, it is important to note that social determinants of health directly impact self-efficacy and the ability to make lasting changes, so as a culture, we must prioritize not only the over-prescribing and use of opioids, but broader, social determinants such as lack of housing, food and other basic needs in order to sustainably impact and reduce opioid addiction.
An integrated approach that educates and enforces responsible, evidence-based use of opioid prescribing, promotion of non-opioid management for pain (particularly among youth), availability of resources and treatment for chronic pain and opioid use disorder (OUD) is needed to reduce harm and improve safety related to opioid use.
One intervention that has already shown early promising results is to expand opiate treatment stabilization programs such as Medication Assisted Treatment (MAT) and MAT training for primary care providers who often carry the responsibility for the management of patients with chronic non-cancer pain. In fact, primary care and non-specialists manage 98% of pain-related care in the United States.1 Currently, providers perceive multiple barriers to managing these patients, including fear of causing harm, lack of education, subjectivity of pain, converting/dosing opioids, risk of addiction, and stigma associated with chronic opioid use.
Medication therapies like buprenorphine can be prescribed by specially trained physicians, nurse practitioners, and physician assistants to treat the symptoms of withdrawal when a patient is ready to stop taking opioids. Moreover, buprenorphine maintenance has been shown to save lives and decrease morbidity associated with Opioid Use Disorder (OUD). The use of MAT can also increase the likelihood of opioid abstinence, decrease the likelihood of misuse, and decrease a possible segue to street drugs such as heroin.2
Barriers limiting patient use of MAT programs include lack of awareness as to the effectiveness of such programs, a shortage of MAT providers and insufficient numbers of participating patients in many practices to warrant investment. Reducing barriers for individuals to participate in MAT programs include promoting and incentivizing MAT training; removing prior authorization requirements for accessing MAT; securing adequate funding for drug therapy; and aligning coverage policies to promote appropriate access to MAT therapies.
One way Molina is working to overcome these barriers is through a pilot program in Washington State that offers OUD patients in-home MAT treatment. Together with Molina's TelePsychiatry partner Bright Heart Health, the Spokane County Regional Health District, and our Molina Health clinic in Everett, OUD enrollees can receive comprehensive in-home MAT treatment that includes induction, medication, counseling, care management, and peer and recovery services. This partnership increases access to care for our members who live in rural areas and gives those who are resistant to onsite care the support they need, right in the comfort of their own home.
Molina is committed to collaborating with providers and all stakeholders to align vision, strategy and resources to make a significant and lasting improvement on this public health crisis. We support the sharing of resources, policies and clinical practice guidelines to connect our members with the right care; the evidence-based application of opioid treatment when medically necessary; and reducing provider reluctance to manage patients with chronic pain.
Solutions to the opioid public health crisis require a collective and coordinated engagement from health plans, providers and communities alike. We are looking forward to continuing to lead the way with innovative and effective opioid reduction initiatives.
1 Daubresse M, Chang HY, Yu Y, et al. Ambulatory Diagnosis and Treatment of Nonmalignant Pain in the United States, 2000-2010. Med Care. 2013; 51(10):870-878
2 Weiss L, Egan, JE, Botsko M et al. The BHIVES Collaborative: Organization and Evaluation of a Multisite Demonstration of Integrated Buprenorphine/Naloxone and HIV Treatment. Journal of Acquired Immune Deficiency Syndrome. 2011; 56: S7-S13, doi: 10.1097/QAI.0b013e3182097426, Supplement Article