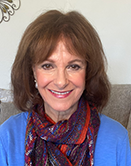 Enlightened Healthcare Leadership: Creating an Environment of Trust and Compassion
By Danna Beal, M.Ed.
International Speaker
Author and Coach
Original Publish Date: April 9, 2019
When I frantically arrived at the hospital from the airport, my son was lying in a hospital bed, his neck securely held with a collar and brace. He had broken his neck, a C-2 fracture, in a mountain bike accident. It was a miracle he was not paralyzed. However, the following two weeks were filled with trepidation and uncertainty as the surgeons weighed in on whether to do surgery or install a halo, which might only delay surgery. I watched the busy nurses run in and out, anxiously attending to all their patients. Due to the pressure, some were lacking patience or compassion. I met the eyes of one harried and brusque nurse and asked her if she had children? She took a moment to proudly tell me about her two adult sons. Looking into her eyes, I asked her, as one mother to another, would she take good care of my son when family members weren't there? He was the type who would ask little and suffer in silence. The personal connection seemed to touch her, and her resulting care and warm presence became a great comfort. On a very personal level, I saw how compassion made such a huge difference in the care my son received. The experience fortified my ongoing commitment to the power of compassion in the workplace - healthcare and other environments. Miraculously, my son did recover with the halo, and was able to avoid surgery.
Compassionate care is the mission of healthcare organizations and providers, but leaders and managers have many responsibilities. These include--guiding the strategic vision; meeting the organizational goals and metrics; developing procedures and initiatives; handling schedules and work flow; managing budgets, meeting safety and compliance objectives; and hiring and managing people. However, without an underlying foundation of trust and compassion, fulfilling organizational goals is limited. The human relationships of a workplace culture cannot be ignored.
The culture includes the tone, the language, how we do things here, the sense of safety or anxiety, the harmony or the dysfunction and the quality of the relationships. The relationships in the workplace impact the patients, families and other healthcare partners. Gallup's often cited report that 68% of employees are disengaged also states that unhappy, unhealthy employees affect absenteeism, performance, customer ratings, quality, and profit. An unhappy relationship with the manager is the main cause of disengagement. So, developing and training compassionate leaders at every level is clearly essential.
Respect is the Number One Answer to What Employees Want from Leadership
Rebuilding relationships so that compassionate care and essential services can be provided is an ongoing process and function of healthcare leaders. Accountemps reported in Fortune Magazine that managers and executives at Fortune 1,000 firms spend 13% percent of their work time - the equivalent of seven weeks a year - mending employee relationships and otherwise dealing with the aftermath of incivility.
Dr. Christine Porath reports in Harvard Business Review that from a poll of 20,000 people, respect was the number one answer of what was wanted from leaders/managers. Additionally, she reports some of the reactions of those on the receiving end of lack of civility in today's workplace: 48% intentionally decreased their work effort, 47% intentionally decreased the time spent at work, 38% intentionally decreased the quality of their work, 80% lost work time worrying about the incident, 63% lost work time avoiding the offender and 66% said that their performance declined.
How Leaders Can Replace Fear with Trust and Compassion
Leadership is not defined by an organizational chart, but it can be cultivated, just as Emotional Intelligence can be developed. But it takes the courage and inner fortitude (not external validation) to follow this path to authentic power and enlightened leadership. I share a process called "A Personal Restoration Plan" in which you are restored to your true self, your inner spiritual greatness, residing beneath your self-created identity or ego. Here are some key steps for finding your deep inner core of enlightened leadership.
Discover that who you "ARE" is more important than what you "DO."

Your deep inner strength is found in self-reflection and the willingness to place an unflinching eye on your own fears and weaknesses, your inner doubts and your hidden anxieties of being exposed. Being mindful and meditative reveals your beliefs and feelings of inadequacies so that you no longer feel you have to hide or defend them. Silent contemplation clears the way for inspiration and imagination—the very qualities needed to lead others. Leaders who do not operate from the inner core of authenticity will fail in moments of crisis. Until each one of us can take off our masks of self-protection, you and I will project our weaknesses and blocks unto others. Projection shows up as blame, bullying, arrogance, rivalry and false claims of superiority. When you ARE an enlightened leader, the actions that you DO will deliver better results.


Be willing to admit you are wrong, say you are sorry and be open to criticism.

Demonstrate that your culture allows mistakes by being the model. Invite criticism and ask for everyone's sincere input, not just seeking agreement or validation of your position. Fear of taking risks or "losing face" in an uncertain environment causes people to withhold their best efforts and ideas. Create a safe culture to explore, innovate, collaborate and excel.


Listen deeply and give your full presence to others.

Give your full attention and presence when you are communicating with others. Your presence in the moment is felt, even over the phone, when you actually focus and listen deeply to the other person. Eye contact, posture, calmness, and allowing others to speak without interruption demonstrate you are listening. If you are not present and not listening deeply, you are missing their contribution and the opportunity to build trusting relationship.


Demonstrate sincere respect and honor to all people regardless of their position in the organization.

Give recognition, credit and thanks frequently. Do it privately, publicly, orally or written at every opportunity. Greeting others, nodding, smiling, shaking hands, celebrating wins and always acknowledging others are powerful energizers--so simple and--yet, so easily withheld or forgotten.
The success of your organization starts with leaders who operate from authentic power and respect for all people. Enlightened healthcare leaders who create a culture of trust and compassion add to the lives of patients, families, the community, and ultimately, to a better world.
Danna Beal, M.Ed., lives in the Seattle, WA area where she is an international speaker, author, retreat/workshop leader, and executive coach. She has spoken to thousands of businesses and conferences and has been on countless radio shows, podcasts, and webinars discussing "Enlightened Leadership" and "Workplace Culture" based on her book, "The Extraordinary Workplace: Replacing Fear with Trust and Compassion." Her audiences and clients have included: Seattle Science Foundation--Spine Surgeons Grand Rounds, Kaiser Permanente Grand Rounds, Oakland, CA, AHRA, Orlando, FL, Federal Aviation Administration, Overlake Hospital Perioperative Conference, Radia, numerous physician practices and hospitals. Her website is www.dannabeal.com.