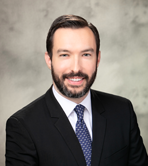 COVID-19 and ER Reimbursement: Document, Document, Document!
By Adam G. Wentland
Attorney at Law
Theodora Oringher PC
Original Publish Date: April 21, 2020
Amid the COVID-19 pandemic, hospital resources and finances will be put to the test in treating emergency patients. But a recent California Court of Appeal decision gave a decisive victory against underpaying health plans and a win to hospitals and emergency doctors in California and across the country.
The opinion held that miscoding emergency room services as non-emergent does not excuse a payer from paying the provider the "reasonable and customary value," when other evidence indicates the treatment was in fact emergent. San Jose Neurospine v. Aetna Health of California (2020) __ Cal.App.5th __, 2020 WL 948123.1
Hospitals would be wise to ensure that the emergent nature of treatments is well documented, whether delivered in the ER or elsewhere, especially in this pandemic. Documentation can be the key that allows hospitals to offset the financial impact onto health plans and insurers.
Case Details:
In San Jose Neurospine, Aetna argued that the ER doctor should not be paid after miscoding services as non-emergent, and the trial court agreed—granting summary judgment to Aetna and proclaiming, "If the doctor doesn't submit the correct coding on a health insurance claim, he doesn't get paid for it."
The Court of Appeal reversed in strong terms: "It has been said the law is based on technicalities. But technicalities that ignore legislation, common sense, and fairness, the law abhors." The Court's ruling significantly limits a 2018 precedent, YDM Management v. Sharp Community Medical Group, which held that coding errors could render emergency receivables uncollectible in the absence of other evidence. My previous CAHC News article details the facts and circumstances in that case, which left the provider holding hundreds of thousands of dollars of worthless receivables. A link to that article can be found at the end of this article.2
The facts at issue in the San Jose Neurospine case are not uncommon. A patient, S.H., presented to a hospital emergency room and underwent same-day back surgery performed by Dr. Adebukola Onibokun. Dr. Onibokun owned San Jose Neurospine ("SJN"), the company providing the medical treatment and care to S.H. SJN submitted two claims to S.H.'s insurance plan which was administered by Aetna, but Aetna granted the claims only for "non-emergency surgery" and did not provide reimbursement at the emergency rate.
SJN appealed and expressly claimed "underpayments on AN EMERGENCY SURGERY CASE." SJN also resubmitted its claim forms to indicate services were performed in the "ER." Aetna again refused to pay SJN the emergency rate. SJN sued Aetna, alleging that Aetna violated the Knox-Keene Act3 and breached an implied contract based on its "prior dealing" with SJN.
Aetna moved for summary judgment because the CPT codes SJN used on its claims forms, 630030, 63035, and 69990, were allegedly "non-emergency surgery" codes, and Aetna already had paid SJN the non-emergency rate at 180% of the Medicare rate.
SJN opposed the summary judgment motion on the basis that the services were actually emergent. It offered a declaration from Dr. Onibokun that the treatment was delivered on an emergent basis and that he authorized SJN to appeal Aetna's underpayment expressly citing to the emergency nature of the treatment. SJN also proffered its revised claim forms which expressly stated the services were rendered in the "ER."
The Court of Appeal explained that health plans were required to have "a dispute resolution mechanism" under Section 1367 and that, therefore, the Legislature did not intend to end responsibility for paying claims at the initial stages. Rather, the Legislature anticipated mistakes could be made on the initial claim filings and that there must be a method to allow legitimate claims to ultimately be granted.
The Court of Appeal opined that Section 1367 was a remedial statute that must be "interpreted liberally" to provide payment for emergency services actually provided, despite a mistake in a billing code, citing a Florida Court of Appeal decision addressing the same issue. See Allstate Fire & Cas. Ins. Co. v. Perez ex rel. Jeffrey Tedder, M.D., P.A. (Fla. Ct. App. 2013) 111 So.3d 960, 964 (emergency compensable as such despite non-emergent coding).
Take-Aways:
The San Jose Neurospine opinion is a significant win for emergency providers. For providers dealing with accidental miscoding, it is important to correct the miscoding as soon as it is realized. Providers should appeal any adverse decisions and, if necessary, submit additional materials or information to the health plan to demonstrate the emergent nature of the services.
For those providers already in court or arbitration, attorneys must clearly explain that the YDM Management case was limited by the SJN opinion and that the provider is entitled to submit evidence contrary to the coding on its claims forms.
The case underscores the importance of evidence proving the emergency nature of hospital services. Hospitals and doctors should be prepared with documentation to fight technical decisions by health plans which illegitimately underpay ER or other emergency claims.
Adam G. Wentland is a Senior Attorney with Theodora Oringher PC and represents national hospital systems, non-profit hospitals, medical staffs, physicians, and ancillary service providers in reimbursement disputes with payers, peer review hearings, whistleblower retaliation suits, HIPAA and privacy investigations and suits, ADA issues unique to healthcare clients, fraud and abuse matters concerning the Stark Law and Anti-Kickback Statute, unfair competition and trade secret claims, and other business matters. Adam may be reached at (714) 549-6200 or awentland@tocounsel.com.
1 Available at https://scholar.google.com/scholar_case?case=8674927471135101500&q =san+jose+neurospine+v.+aetna&hl=en&as_sdt=2006
2 See Adam G. Wentland, Coding Errors May Render Receivables Uncollectible, available at https://www.healthcarenewssite.com/articles/02-2018/wa-awentland-0218.php.
3 Health & Saf. Code, § 1371.4, subd. (b).