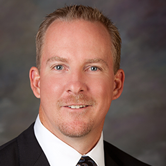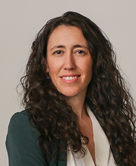 CMS Redesigns Direct Contracting into an Equity-Focused ACO Model
By Karl Rebay
Partner, Health Care Consulting Practice, Moss Adams
By Georgia Green
Manager, Health Care Consulting Practice, Moss Adams
Original Publish Date: April 12, 2022
On February 24, 2022, the Centers for Medicare and Medicaid Services (CMS) announced the end of the Geographic Direct Contracting Model, and that a revised Accountable Care Organization (ACO) model will replace the Global and Professional Direct Contracting Model (GPDC).
The revised model will be called the ACO Realizing Equity, Access, and Community Health Model (ACO REACH). ACO REACH, an equity-focused, provider-led program, launches January 1, 2023. For additional information about the original GPDC Model, please see our webcast.
Updated Model Features
The financial methodology of ACO REACH is largely the same as GPDC, including options for 50% professional risk with primary care capitation or 100% global risk with either primary care or total care capitation.
Overview of Updates
The revised model design includes:
New health equity requirements, changes to benchmark-setting and risk adjustment, and additional application scoring criteria.
Providers will have to control at least 75% of a REACH ACO's governing board, an increase from the current 25% requirement for GPDC. Additionally, the governing board will include a Medicare beneficiary representative and a consumer advocate, as separate positions.
The quality withhold will drop from 5% in GPDC to 2% and the discount rate for global risk ACOs in later performance periods will drop from a maximum of 5% in GPDC to 3.5%.
Risk score growth will remain at a maximum of 3% year-over-year growth, with adjustments beginning in 2024 that will account for changes in demographic risk scores.
Health Equity Plan
ACO REACH will require participants to develop a health equity plan that identifies health disparities and highlights ways to mitigate them. ACOs will report their progress on the plan and outcomes.
Participants must also focus on underserved communities by collecting beneficiary-reported social needs and demographic data.
Health Equity Benchmark Adjustment
The financial model includes a new health equity benchmark adjustment to encourage participation by ACOs serving disadvantaged communities.
The adjustment incorporates a combination of Area Deprivation Index—a percentile score from 1–100—and Dual Medicaid Status. Beneficiaries in the highest-need decile will receive a $30 per beneficiary per month adjustment.
For beneficiaries in the bottom five deciles, the ACO will receive a negative $6 per beneficiary per month adjustment.
Enhanced Waivers and Increased Services
REACH ACOs will benefit from the enhanced waivers included in GPDC and be permitted to provide additional incentives and beneficiary enhancements to patients. Nurse practitioners can provide more services.
Examples include:
Certifying patient eligibility for hospice services
Certifying need for diabetic shoes
Establishing, reviewing, and signing a written care plan for cardiac rehabilitation
Caring for a patient receiving home infusion therapy
Referring patients with renal disease or diabetes for medical nutrition therapy
Timeline
Performance year 2023 begins January 1, 2023, and the optional implementation period runs August 1, 2022–December 31, 2022. The application period is March 7–April 22, 2022.
Organizations currently participating in the GPDC Model may continue in the ACO REACH Model provided they maintain a strong compliance record and agree to meet the requirements of the ACO REACH Model by January 1, 2023.
We're Here to Help
Transitioning from fee-for-service to value-based care is one of Medicare's top priorities and should be a strategic consideration for health care providers of all sizes.
For further guidance to understand available options and financial and operational planning support to select the most appropriate model, contact your Moss Adams professional.
You can also visit our Health Care Consulting Practice page for additional resources.