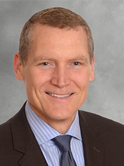 Puget Sound First Quarter 2018 Real Estate Wrap-Up
By Paul Carr, CCIM/MBA
Senior Vice President
CBRE
Original Publish Date: May 8, 2018
Amazon, Berkshire Hathaway, JPMorgan Chase, Walmart—big names in other sectors are making big moves into the healthcare arena. The effect on healthcare real estate will not be felt for a while. However, it is certainly beneficial for the US economy to have a healthier, more productive population and maybe it's time for private companies to help make this happen as national governmental support pulls back.
In the Puget Sound region, hospitals are moving forward with expansion plans, translating into more activity in Q1 2018, including new locations, acquisitions and joint venture arrangements to expand services such as rehab and behavioral health services. Large regional multispecialty clinics have continued the trend of selling to larger systems – Everett Clinic, Southlake Clinic, Doctor's Clinic, and The Polyclinic rumored to be close behind. If you have "clinic" at the end of your name, be prepared for an ownership structure change.
Seattle remains a provincial market but that is beginning to change as evidenced by Kaiser taking over Group Health and Everett Clinic selling to DaVita, whose primary and urgent care business is now part of the largest U.S. insurer UnitedHealth Group, and increased interest from out of state systems wanting to enter this market to deliver a variety of services.
On the medical office building sales side of my work, buyers and sellers are both trying to execute in front of anticipated rising interest rates. Higher rates translate into higher acquisition costs for buyers and lower prices for sellers.
Puget Sound Market Overview
Healthcare real estate in the Puget Sound region remained active in the first quarter of 2018, with tenant activity showing renewed interest in new space for lease. Both health systems and independent groups continue to be capital conscious. However, demand for expanded services has generated a need for space. Multiple hospital campuses throughout the region that were previously short on large chunks of available space now have unusual opportunities available through new or planned developments.
Leasing News
Activity this quarter kicked off strong with the Eating Recovery Center expanding by 7,825 sq. ft. on the third floor of the Overlake Medical Pavilion in Bellevue. Franciscan Medical Group leased 13,786 sq. ft. in the Milgard Medical Pavilion in Gig Harbor, bringing the MOB to over 95% occupied. In Edmonds, the on-campus MOB Pacific Commons leased a combined 3,625 sq. ft. to two new tenants - Three Health and Center for Human Services. To the south, CityMD in partnership with CHI Franciscan added new clinics in Puyallup and University Place.
Sales News
Sales remained brisk this quarter as well. MultiCare Health System purchased the Jackson Hall Medical Center for $5.5 million from a private investor group. The 44,741 sq. ft. MOB is adjacent to MultiCare's Tacoma General Hospital campus. In Issaquah, the former UW Medicine Issaquah clinic sold to Costco Wholesale Corporation for $3.7 million. The 8,660 sq. ft. property sits next to Costco's global headquarters. Finally, in Factoria, the Factoria Dental MOB sold for $5.2 million to a private investor.
Development and Construction News
Nationally, according to John Mugford in Healthcare Real Estate Insight's March 14th cover story, the year 2017 saw "a slight drop in the development of medical office buildings (MOBs) and other outpatient facilities from a year earlier, but not much. A total of 34.08 million square feet of projects were started or completed in 2017, down slightly from the 35.69 million square feet of projects started or completed in 2016. That's a drop of 4.6 percent."
In the Puget Sound region, we are seeing an uptick in new construction amid renewed optimism and interest from national healthcare players. The 60-bed rehabilitation center development in Tacoma, a joint venture between CHI Franciscan and Kindred Healthcare, is finishing construction. The first patients are expected to be seen by summer of this year. On the Valley Medical Center campus in Renton, the 150,000 sq. ft. Valley Medical Pavilion broke ground in January with a projected delivery date of 2019. The building has already leased 90,000 sf. In April, MultiCare opened a new 58-bed hospital, Cecchettini Pavilion, at Covington Medical Center. It connects to the existing emergency department.
While Humana, UnitedHealth Group, CVS and other more traditional national healthcare players are quite active this year, it will be interesting to see how our little hometown company, Amazon, fits into the picture. I bought stock in the company years ago (that sound you hear is me patting myself on the back) because I liked its visionary nature. Let's see what the next decade brings. By the way, next time you need a ride to the hospital, text Uber Health, another new entrant in the healthcare space.