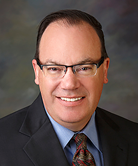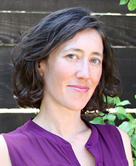 Tips to Prepare for the New Hospital Price Transparency Standard
By Dan Vincent, CHFP, CIA, Lean Six Sigma Black Belt, MHA
Moss Adams
By Georgia Green, MS, CHFP
Manager, Health Care Consulting Practice, Moss Adams
Original Publish Date: August 4, 2020
Hospitals face a new standard of price transparency following the November 27, 2019, release of the Centers of Medicare and Medicaid Services (CMS) Price Transparency Rule.
The new rule requires hospitals to:
Publish a list of standard charges so patients can make informed care decisions
Clarify patients' payment responsibilities
The American Hospital Association (AHA) and 34 states challenged the rule, but a federal judge supported the CMS decision. While there's an appeal to delay the implementation date, a new standard of hospital price transparency is imminent.
Below is an overview of the rule in addition to steps your organization can take to prepare for any upcoming changes.
Reporting Requirements
Hospitals will be required to post standard charges for all payers, which include the following items:
Gross charges
Discounted cash prices
Payer-specific negotiated charges
Minimum negotiated charges
Maximum charges
Charges are to be shown on the hospital's website in a standardized format beginning January 1, 2021. The COVID-19 pandemic hasn't delayed this date.
Hospitals that fail to publish the negotiated rates could be fined up to $300 per day.
Cost Reports to Include New Price Transparency
Additionally, CMS' fiscal year (FY) 2021 Hospital Inpatient Proposed Rule, if finalized, will require hospitals to report median payer-specific negotiated charges by Medicare Severity-Diagnosis Related Group (MS-DRG).
The hospital would report this information on their annual cost report for cost reporting periods ending on or after January 1, 2021.
This information will be used to adjust Medicare payment rates so they reflect the relative market value for inpatient items and services starting in FY 2024.
Tips to Prepare
This ruling affects many areas of a hospital, so it will be important to conduct a coordinated effort by finance, contracting, clinical informatics, and information technology departments.
Recommended actions include:
Assembling all payer contracts within one database
Reviewing your charge master and contracts along with the organization's pricing strategy
Developing an ability to show quality along with pricing and costing at the patient-level
Modifying your cost reporting data set to include transparency requirements
Creating or modifying policies and procedures
Developing training programs and scripts to help staff with patient communications
Enhancing clinical and financial reporting dashboard analytics
With these steps in place, a hospital can turn this regulatory requirement into an opportunity to better communicate value to patients and the communities it serves.
We're Here to Help
If you have questions about the new rules, would like help assembling reports and following compliance requirements, or want assistance leveraging data released by your peers, please contact your Moss Adams professional.
Special thanks to Scott Murphy, Staff, Health Care Consulting, for his contributions to this article.
Assurance, tax, and consulting offered through Moss Adams LLP. Investment advisory services offered through Moss Adams Wealth Advisors LLC. Investment banking offered through Moss Adams Capital LLC.
Daniel Vincent has been helping health care providers and payers improve financial and operational improvement activities since 1984. He provides cost and yield improvement in the areas of strategic, financial, and operational planning; managed care operations; and Lean Six Sigma program development. He can be reached at (949) 517-9447 or daniel.vincent@mossadams.com.
Georgia Green has worked in the health care industry since 2011. She provides strategic and operational consulting services to health care providers and payers and has extensive experience helping clients integrate value-based care models from start to finish. She can be reached at (916) 503-8251 or georgia.green@mossadams.com.