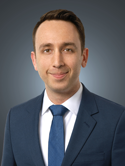 Music and Motion Picture Licensing for Healthcare Providers:
It Pays to Play
By Paul Borovay
Attorney
Polsinelli
Original Publish Date: September 11, 2018
Many healthcare providers have received cease and desist letters from one or more music and motion picture licensing entities. The letters often allege that a hospital or clinic is playing music or showing movies without a license. Given the remedies available to copyright owners, it is important to determine whether your use constitutes infringement, and, if so, when and how to secure the necessary licenses.
Music Licensing
Most popular music is licensed by the following three performance rights organizations ("PRO"s): BMI, ASCAP, and SESAC. Each of these companies maintains a library of content. If you want to play music in one of your waiting rooms from one of the tens of thousands of other artists included in their respective libraries, you will need a license from the PROs. This type of license is called a "Public Performance" license. When you purchase a song through iTunes or stream music on Pandora, you have a non-exclusive license from the publisher to play that song for personal enjoyment. Playing that same song in public (e.g., in a clinic waiting area, in hospital rooms, etc.) requires a separate license. For example, Pandora's Terms of Use explicitly states that use of its services "in a business establishment requires a special license to a separate service."
If someone performs music at your facility and plays songs that are covered by the PROs, you will also need a license. Considering that your facility is unlikely to host many musicians, your license would be different than, and cheaper than, a Public Performance license that a traditional music venue would secure.
Motion Picture Licensing
Showing movies in your facilities carries a similar license requirement from the Motion Picture Licensing Corporation. That is, copyright law treats playing a DVD or streaming a movie on Netflix in your room (i.e., personal) differently than showing that same movie to a group of people.
Licensing Exemptions
The Copyright Act provides a number of exemptions to the license requirements. See 17 U.S. Code § 110(5). The first exemption applies when your facility uses a single consumer-type audio or video player (e.g., a radio or a TV). This exemption is meant to apply to small radios or televisions for employees' personal enjoyment. If the music is "further transmitted to the public," the exemption will not apply.
An additional exemption takes into account the size of your facility and applies to FCC licensed radio and TV stations, which include cable and satellite TV programming. Therefore, if your facilities play music from an iPod, a CD, or a streaming service like Pandora or Spotify, you will need to secure a public-performance license. The common requirement for both music and video display-licensing is that you cannot charge an admission fee. Getting down to the specifics, if your facility is less than 2,000 gross square feet (excluding any space occupied for patient parking), you do not need a license. If your facility is larger than 2,000 gross square feet, the exemptions differ between music and visual displays (i.e., movies and television shows). As to music, the requirements can be quite surprising e.g. you do not need a license if you use six speakers or less, of which not more than four loudspeakers are located in any one room or adjoining outdoor space. With respect to video displays, you cannot use more than four televisions; each of which needs to be in a different room; none of which can be larger than 55" diagonally; no room can have more than four speakers, which includes adjoining outdoor spaces; and the entire system cannot use more than six speakers total.
License Requirement
If your facility does not fall within one of the exemptions discussed above, you likely need a license. Fortunately, licensing fees are negotiable. The total cost will depend on the size of the facility, the number of facilities, the number of beds, the music/video libraries to which you want access, and whether you are willing to sign multiple-year contracts. There are also a number of third-party companies that offer blanket licenses that covers most of the PROs. Additionally, streaming services like Pandora offer business licenses that can cover your facilities.
Caution is recommended, as copyright law can be very generous to copyright owners. An infringer may be liable for between $750 and $30,000 per infringement. If your infringement was found to be willful (e.g., continuing to use unlicensed music after receiving a cease and desist letter), you could be liable for up to $150,000, plus the copyright owner's attorney's fees and court costs. It is important to consider that while the exemptions appear straightforward, courts interpret the Copyright Act differently depending on the jurisdiction in which the court sits. Therefore, copyright owners may have different remedies available to them that will depend on the state in which you operate, even if those facilities are physically identical.
About the author: Paul Borovay is an intellectual property attorney with Am Law 100 firm Polsinelli who focuses on trademark and copyright issues, intellectual property licensing, and advertising. Contact Paul at pborovay@polsinelli.com or 312.873.3614.