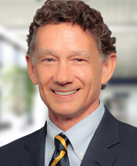 Government Investigations Prompted by the "Opioid Crisis": Beware and take care.
By Edward F. Novak
Shareholder
Polsinelli
Original Publish Date: October 10, 2017
In the last seven years the entire country's attitude toward opioid prescription medication has done a complete reversal from encouraging usage to one of demanding abstinence. The federal government is now actively engaged in criminal and civil enforcement against manufacturers, pharmacists and prescribers of opioid medication. State professional boards and legislatures are seeking to restrict access to medications in an effort to curb what has been labeled the "opioid crisis." Those healthcare professionals not taking precautionary measures are now at risk for significant criminal and professional penalties.
What changed? In the Clinical Practice Guideline for the Management of Opioid Therapy for Chronic Pain published by the Department of Veterans Affairs (VA) and Department of Defense (DOD) in May, 2010, expansion of opioid treatment to non-cancer and non-malignant pain was promoted based on the "...moral imperative to alleviate suffering in the sick." Page 3. In 2016, citing a "mounting body of research detailing the lack of benefit and severe harms of (long term opioid therapy)," the VA and DOD reversed course and recommended against long term opioid therapy for chronic pain. (Source: "VA/DOD Clinical Practice Guideline for Opioid Therapy for Chronic Pain" at Page 7.) The reasons for the reversal are generally well known. An increase in dependence, addiction, drug overdoses, the illegal sale of prescribed opioids, and the migration of users from expensive prescription opioids to heroin have all contributed to an increased effort by the government to curb the prescription and sale of opioids.
Who will be enforcing the change? In August of this year the Attorney General announced the creation of a new unit at the Department of Justice, the "Opioid Fraud and Abuse Detection Unit." The unit will be staffed by 12 prosecutors in 12 different federal districts. Those districts are the Middle District of Florida, the Eastern District of Michigan, the Norther District of Alabama, the Eastern District of Tennessee, the District of Nevada, the Eastern District of Kentucky, the District of Maryland, the Western District of Pennsylvania, the Southern District of Ohio, the Eastern District of California, the Middle District of North Carolina and the Southern District of West Virginia. The prosecutors will be working with agents from the FBI, DEA, HHS and state officials. The specific goal is to "target and prosecute...doctors, pharmacies and medical providers..."
How does "targeting" work in practice? The DEA tracks the manufacture and distribution of controlled substances. The agency can determine whether manufacturers are engaging in illegal sale practices, and which pharmacies are receiving opioid medications like hydrocodone or oxycodone in quantities greater than the national averages. With respect to pharmacies, either the DEA or the state pharmacy board can conduct an audit of the pharmacy to determine if it is prescribing in excessive quantities. Some pharmacies will stop filling the prescriptions of providers it believes are operating outside standard medical practice. For example, a family practice provider writing 30 or 40 scripts per day for opioids, whether at low or high dosages, would be subject to scrutiny.
The DEA works closely with state and local law enforcement to utilize both paid and undercover informants in suspect practices. The investigatory work can involve a variety of methods including the use of undercover agents or paid informants who provide the prescriber with a false name and corresponding identification, perhaps a phony MRI report. Agents have also used informants to make purchases of opioids from patients in an effort to see if the prescribing provider is doing pill counts and urine testing. A patient who sells his or her pills will not have the right count and may have a clean urine screen.
Who is at risk for investigation? Every prescriber and every employer of prescribers is at risk. In some states, professional medical boards are working directly with law enforcement to suspend or revoke the licenses of providers. As an example, one state's medical board, among the 12 districts mentioned by the Attorney General, brought charges against physicians while the criminal investigation was still pending. The physicians were told they could accept license restrictions and heavy fines, or seek a hearing. However, if they sought a hearing, their license would be suspended in all respects until the hearing, which might be six months or more in the future. The medical board proceedings were later introduced in the criminal trial of the physician provider and his employer.
What can you do as a healthcare provider to protect yourself? The first suggestion is to leave chronic pain care to the board certified experts in that area. Employers need to put systems in place to monitor employee prescriptions for pain medications and opioids in particular. Those checks should be frequent. Providers and employers should be checking the state's pharmacy registry, if it has one, to see what prescriptions are being written and in what quantities and for what medical complaints. If you have a multi-location facility, make certain all the locations are connected via software that will prevent the drug abuser from visiting each of your facilities and presenting as a new patient at each one. This can be particularly problematic for acquisitive hospitals picking up physician practices faster than those practices can be integrated.
Providers should consider precautions such as asking to see a patient's valid ID, requiring pill counts at every visit, observing urine screens at every visit, checking the state pharmacy prescription drug registry, obtaining a recent MRI, conducting a thorough physical, and most importantly, prescribing for only a few days. (A number of states, Arizona for example, are considering legislation limiting opioid prescriptions to three to seven days.) Consider alternative therapies and discuss them with the patient, noting them in the chart. Look for suspicious behavior and do not be afraid to discharge a patient. It is usually better to receive a board complaint for firing a patient, than a criminal complaint for prescribing outside standard medical practice. And yes, prescribing opioids outside standard medical practice is a federal crime punishable by years in prison. There are cases like that pending all over the country.
Who pays for your defense if you become the subject or target of a government investigation? Your employer may not pay for your defense in a criminal investigation even if it is able to do so under state corporate law. Insurance coverage is very unlikely. If you are the employer you may have insurance coverage initially, but such coverage will probably not be available for any criminal monetary judgments. Individual providers may have employer or individual insurance coverage for any state board action or civil false claims actions. Negotiating coverage is easiest at the beginning of an investigation when the government's focus may not be clearly criminal or civil.
How do you learn that you are under investigation? If you are the employer, you can expect to receive a subpoena for years of records, or if the government is concerned about document destruction, a search warrant will be used instead of a subpoena. A lengthy and expensive investigation will follow. Individuals usually find out there is an investigation when an agent shows up seeking an interview. The caution here is to remember that the first agent asking questions might be the professional board's agent, not the DEA or FBI.
Government investigations in response to the "opioid crisis" are not likely to subside any time soon. By putting additional procedures in place and exercising a high standard of precaution, you can help reduce the chances that you will become entangled in a lengthy and complex legal battle that can damage your reputation and cause significant financial hardship, criminal penalties or the loss of a license.
About the author: Edward F. Novak is a nationally recognized white-collar defense attorney and shareholder of Am Law 100 firm Polsinelli. Ed helps clients facing government investigations in the healthcare industry. He also assists physicians and other licensed healthcare workers in state board investigations. Ed is a past-president of the Arizona State Bar Association and an adjunct ethics professor. He is well-versed in helping healthcare professionals navigate the sometimes thorny issues facing all of us in an increasingly complex world.