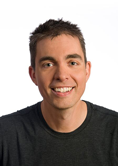 Congress Got This One Right. Now is the Time to Finish It.
By Martin Naley
Chief Executive Officer
Cure Forward
Original Publish Date: December 6, 2016
The 21st Century Cures Act sets in motion patient involvement in research and accelerates new therapies. This vital legislation must be completed before congress adjourns.
While the election and its surprising outcome have consumed our attention, there is some continued activity in Washington that many people might not know about. In this lame duck session, Congress has the opportunity to finalize legislation that will make a real difference in accelerating new therapies and engaging patients in research.
Symbiodx, a Seattle precision medicine testing company, uses science to connect patients to precision-targeted therapies, including new drugs in trial. The company has teamed up with Cure Forward, a Massachusetts company, so that patients anywhere in the US can directly access their Symbiodx test results to find trials more easily. The two companies are linked by their belief that people don't have to know science to use it and benefit from it.
______________________________
It was July 2014. I had just founded Cure Forward. I hadn't even hired our first employee yet. And then, out of the blue, I received an invitation to participate in a roundtable held by the Energy & Commerce Committee of the US House of Representatives. The topic: "21st Century Cures — Leveraging Technology to Advance the Discovery, Development, and Delivery of Better Treatments and Cures". It was such an honor to be included. The dozen or so panelists that day included nationally known scientists, the president of the Personalized Medicine Coalition, a top official from the FDA, leaders from top academic medical centers, and presidents of patient advocacy nonprofit organizations. Just being in their presence was a big deal, never mind the chance to have a voice on such an important topic.
The roundtable was one of several held that summer. Congress was listening. A bipartisan coalition, led by representatives Fred Upton (R — Michigan) and Dianna DeGette (D — Colorado), came with sincere interest and thoughtful questions. One of the representatives asked about access, and I jumped in to answer. I was nervous, but I managed to convey three points of access that would need to be addressed for precision medicine to work:
access to molecular profiling testing, to determine opportunities for treatment including clinical trials;
access to one's data and tools to use it, so a person could understand their disease and partner with their physician in identifying treatment options; and
access to molecularly targeted treatments, sometimes in cases where their indication didn't match approved uses, through a learning network. I described how the federal government could affect all three of these things, and how legislation could help.
I was excited to be heard. The 21st Century Cures roundtables continued for several months, in Washington and across the country in various Representatives' districts. Through all that listening, themes were identified, and eventually legislation came together. The 21st Century Cures Act passed in the US House of Representatives in July 2015. I am proud to have had even a small role in it.
It is estimated that almost 1.7 million Americans will be diagnosed with cancer this year. These patients are the key to the success of clinical trials, drug development activity, and curative breakthroughs, and the process by which treatments and cures are made available to them can be vastly improved. The 21st Century Cures Act aims to do just that. The Cures Act would further incorporate patient participation at all stages of discovery, development, and delivery. It would enhance the ability of patients to search for and find clinical trials, and use those patients' experiences once enrolled in a trial to help regulators make decisions about a treatment or cure. Patient-reported outcomes will become tools that can help forge pathways to improve medical options for those living with an illness. Moreover, the bill would make it easier for certain patients to receive new therapies by requiring manufacturers to make their policies on responding to compassionate use requests publicly available.
The bill doesn't stop there. The Cures Act also aims to remove barriers to innovation so that treatments can more quickly get into the hands of patients. The bill would streamline and modernize clinical trials and improve our ability to focus on cutting-edge, novel research. It would give manufacturers and FDA better tools based on sound science for accessing the ability of a therapy to improve the lives of patients. The bill also emphasizes the importance of breaking down silos and sharing research data to ensure that all hands are on deck when tackling our greatest research challenges, and makes a point to require that FDA keeps pace with the newly emerging field of precision medicine.
Every bit of research helps. However, cooperative efforts like the Cancer Moonshot Initiative are vital for providing a blueprint for how to accelerate and extend progress for the cancer patients. I hope that the final version of the bill provides the National Institutes of Health with the means to ensure the success of the Cancer Moonshot program.
A tremendous amount of effort has been put into this bill on both sides of the aisle and it is imperative that the bill makes its way to the President's desk this year. Patients need to be Congress' top priority as they finish their work in 2016.
But that's not the end of the story. Once The Cures Act passed the US House, the Senate took up its own efforts to develop health care innovation legislation. Again, there was bipartisan support to get this important work done.
And now, here we are, a few months from the end of the current session of Congress.
The bill has taken some time, mainly because some of the measures require funding in a very tight budget. However, policymakers must also come to an agreement about what to include during a very contentious election year measures. However, if the Senate passes a bill, then the House and Senate versions can be reconciled through committee, and a final vote can ratify the legislation, making it law.
We need this to happen. If not, the process does not just continue next year with new people in Congress. Instead, the House and Senate would need to begin anew. That would be a huge loss for patients and for the people who want to help them.
Recently, several consumer organizations sent a letter to Congress opposing moving the Cures Act without also addressing the complicated issue of drug pricing. While the cost of drugs is a very real concern for patients, so are many of the important barriers that the Cures Act removes. Both need to be addressed, but let's not slow innovation and hinder medical research in the interim. Take a look at the 700+ groups that have endorsed the Cures Act. It's a who's-who of patient advocacy organizations and professional associations — household names that everyone can trust.
When you know what the Cures Act really is all about, it becomes clear that everyone should support this legislation, which is really about helping more patients have access to better treatments sooner. I felt fortunate to have a voice that day in 2014. It turns out we all have a voice, and it's our obligation to speak up for what matters most.
Last month, House Speaker Paul Ryan and Senate Majority Leader Mitch McConnell said the medical innovation package would be a top priority for the lame duck session, and the ranking Democrats on the House Energy and Commerce and Senate HELP Committees agreed their goal was to pass a bill this year. Let's help to get this done. Use your voice on social media. The hashtags are: #CuresIn4Words, #CuresNow, #Path2Cures
Express your concern in your own words, or feel free to use these recommended tweets:
We've been on the #Path2Cures for more than 2 years and won't stop now.
Patients need to be Congress' top priority. Send #CuresNow to President Obama's desk.
#CuresNow is a nonpartisan effort that has broken through in Congress. Let's finish the last step and sign it into law!
#CuresNow is a reminder of what Congress can do to help patients. Patients must be top priority!
This matters to us all. Let's make sure we're heard.