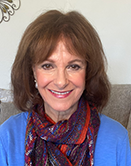 Leading Calmly in Challenging Times
By Danna Beal, M.Ed.
International Speaker
Author and Coach
Original Publish Date: December 6, 2022
These are extraordinary times and even as we think it will get better there are new setbacks and challenges. Most healthcare employees feel overworked and stressed, and although some are resolute and staying the course, others are leaving healthcare.
The shortage of nurses due to former Covid conditions, aging Americans, and extraordinary turnover, has caused stress and burnout for current healthcare providers. This has caused increased pressure, and delayed healthcare appointments for those needing basic care, and even worse for those in need of immediate care.
This is a good time to become a nurse: The Bureau of Labor Statistics projects a 7% increase in demand for RNs, and a 45% increase in demand for advanced practice RNs (APRNs). In addition, there are incentives for nurses to lure retired nurses to return to work. Physician shortages are also impacting patient care. Vital WorkLife reports since 2020 alone, 18% of healthcare workers have quit their jobs, with many surveys indicating 20-50% of physicians and nurses stating they're ready to quit within the next year.
These shortages have led to a culture of difficult working conditions, limited staffing, delayed healthcare, potential burnout, and frustrated patients. What can leaders do to navigate and lead calmly during these challenging times?
Guidelines for Calm and Compassionate Leadership
Being a leader in this culture is difficult but your reassurance and steady leadership can calm the waters at all levels and provide an environment where people work together with more teamwork and less stress.
I suggest the following:
Develop your own inner core of strength and compassion.
Becoming conscious and self-aware through meditation, self-reflection, mindfulness, and self-discovery will create the wisdom to guide others. You cannot successfully lead without being an authentic leader who has affinity and respect for employees. When you are self-aware, you are open and able to receive insights and inner guidance that is superior to ego-driven methods. Employees unconsciously know who is sincerely working in their best interests in any given circumstance. I call this the BE LOVE model of leadership: Who You Are Is More Important than What You Do.
Be transparent and unguarded.
Being transparent and unguarded are traits of enlightened leaders who know themselves deeply and have nothing to hide. They have faced their own inner fears of inadequacy and their shadow side of doubt and lack of self-worth. Knowing their true nature, their inner greatness, they do not need to hide anything, pretend to be something they are not. Too many leaders are children dressed as adults pretending to be powerful but who are subconsciously behaving like children in a sandbox—creating dissension and division.
Practice empathy and understanding.
When you are self-aware, you feel genuine respect and care for others, creating an atmosphere of trust and compassion. Maya Angelou said, "I've learned that people will forget what you said, people will forget what you did, but people will never forget how you made them feel." Employees at every level, including you and other leaders, work better, communicate better, and collaborate with others better in a culture of trust, that stems from empathy and understanding.
Listen and gain feedback before making decisions.
Ego-driven leaders often dictate orders, sometimes to massive employee groups without consideration of how it will affect them. This brash and insensitive behavior will come back to bite them. You can only actually understand the needs of those you lead when you first seek to understand them and then, if possible, include them in decision-making. At the very least, be aware of how employees will be impacted. You cannot create team building or motivate others without consideration of their needs and desires. As I have said many times, people are not cogs in the wheel, nor are they machine parts.
Develop an unwavering conviction to truth.
When you stand in truth and make decisions that you believe are for the best for all concerned, you will develop trusting followers. This holds true for management teams, whole organizations, and vast movements of societal change. Throughout history, leaders with truth and conviction inspire those they lead and find commitment to be a natural result of this trait. Weak leaders, on the other hand, fear taking a stand, hiding behind "the rules" or pretending to know what they are doing. This never lasts for long.
Take the actions needed to meet the common goals.
Model the right behavior by taking action and "walking the talk", even if they are small steps to begin with. Too often words ring as untrue because nothing happens. Or worse yet, decisions increase stress and overworking conditions. Employees will work hard when they know the leaders are also moving toward a goal that benefits everyone. People will try harder, be committed to the goals, and extend their best efforts when they see the leaders doing the same.
Give thanks and express gratitude freely.
People in healthcare tend to be caring people. Shining light and positive energy on them energizes and encourages employees who are dealing with understaffed and high-pressured circumstances. When working with frustrated and tired healthcare employees, one of the most common comments is that they don't feel appreciated. Saying "thank you" and "good job" is so easy to do and so much appreciated.
Give a "You can do it" attitude to those you lead.
If you were teaching your 9-year-old child or grandchild to dive off the diving board would you say, "Oh, this is hard. You probably can't do it," or would you give them confidence by saying, "You can do it! I know you can do it." Well, even adults respond positively and increase self-confidence when you express faith in them to do or reach common goals. Again, they must be common goals, those that benefit everyone, not just those at the top.
Creating and energizing your workplace culture begins with leaders who are authentically powerful. When you have done the deep work of self-realization, you will be able to rely on your own inner wisdom to connect with and guide employees with a calm and steady hand. Employees will benefit from your strength and empathy and the organization will benefit as well.
Danna Beal, M.Ed., lives in the Seattle, WA area where she is an international speaker, retreat/workshop leader, executive coach, and author of the upcoming book, "The Illuminated Workplace: Shining Light on Workplace Culture." She has spoken to thousands of businesses and conferences and has been on countless radio shows, podcasts, and webinars discussing "Enlightened Leadership" and "Workplace Culture" based on her book, "The Extraordinary Workplace." Her audiences and clients have included: Seattle Science Foundation--Spine Surgeons Grand Rounds, Swedish Hospital and Medical Groups, Kaiser Permanente Grand Rounds, Oakland, CA, AHRA, Orlando, FL, Federal Aviation Administration, Overlake Hospital Perioperative Conference, Radia, numerous physician practices and hospitals. Her website is www.dannabeal.com.