Bilingual Behavior Interventionist, Eastern, OR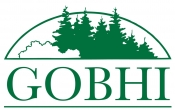 View the Website
Greater Oregon Behavioral Health, Inc.
Behavioral Health Professional
Eastern, OR
June 12, 2017
Your Career Awaits Beyond the Medical Model. Come to Rural Oregon!
Career Opportunities include:
GOBHI is currently hiring a Fulltime Bilingual Behavior Interventionist Oregon
Purpose of Position: Provide one on one ABA interventions and treatment to children experiencing autism, in the home and community. Under the direction of the Behavior Analyst implement and execute the behavior intervention and treatment plans. All therapy and treatment plans are designed with, and overseen by, a Board Certified Behavior Analyst.
Summary of Essential Job Functions:
Under the supervision of the Behavior Analyst implement behavior support plans, treatment plans and verbal behavior programs.
Work hands on with the child receiving treatment, following approved and delegated direct service interventions.
Assist the Behavior Analyst in conducting Functional Behavior Assessments.
Provide direct instructions, training and support to the child during regularly scheduled home and community based visits.
Effectively manage caseload, prepare and submit all required documentation in a timely manner.
Ensure that all treatment methodologies are implemented exactly as written, and directed by, the Behavior Analyst.
Collaborate with families in the execution of behavior support strategies and assist in providing training and oversight of the support plan to families, as requested.
Demonstrate ability to work as part of a clinical team.
Work schedule will include evening and weekend work.
Conduct all duties of the job with professionalism and integrity.
Ability to work with children who may become physically aggressive.
Duties will be performed in a variety of settings, in the presence of the parent and/or primary caregiver.
Ability to work independently.
Competencies and Skills Requirements:
Excellent communication skills, both verbal and written;
Flexible; able to multi-task in response to time-sensitive and changing situations and adjust work schedules to meet the needs of the child;
Effective listening skills;
Objective, solution-oriented problem solving skills;
Handles highly sensitive and confidential information;
Resourceful, able to network and connect people to appropriate resources;
Technology savvy, comfortable using MS software products;
Strong planning and organizational skills and follows through;
Effective presentation skills, including public speaking and meeting facilitation;
Resilient, stays positive and solution-oriented;
Perceptive, discovers underlying issues in situations and re-states them in a helpful way;
Education and Experience Qualifications:
Registered Behavior Interventionist Certification or the ability to obtain certification by an agreed upon date
Ability to register with the State of Oregon Behavior Analysis Regulatory Board
Must be at least 18 years of age
High School Diploma, or equivalent, required and preferably with 3 quarter credit hours, or equivalent, in one of the following areas: Behavior Analysis, Special Education, Human Development, Early Childhood Development, Introduction to Psychology, Behavioral Psychology, Education, Speech/Language Pathology
Bachelor's degree with focus of study in the Human Service file preferred
Pass a criminal history check, including a fingerprint check
Completion of 40 hours of training approved by the Behavioral Analysis Certification Board
Experience in working with children who experience autism or other developmental disabilities
Experience working in early childhood education preferred
Experience with implementing Applied Behavior Analysis interventions preferred
Physical Demands of Position:
Position requires regular and possibly extensive travel within service delivery area and some out of service area travel including occasional overnight travel.
Physically able to lift up to 40 pounds (materials/equipment).
Effective use of laptop, cell phone and other mobile devices to exchange information within remote travel areas.
Position may require the physical exertion i.e. walking, running, sitting or standing for extended periods of time, bending, kneeling or crouching, sitting on furniture and floors
Disclaimer: The above statements are intended to describe the general nature and level of work being performed by people assigned to this classification. They are not to be construed as an exhaustive list of all responsibilities, duties, and skills required of personnel so classified. All personnel may be required to perform duties outside of their normal responsibilities from time to time, as needed.
For immediate consideration, please send your cover letter and resume to Tonya Christensen, Senior Recruiter. EOE "Your Career Awaits Beyond the Medical Model. Come to Rural Oregon!"
See above
See above
See above