Public Health Nursing Manager, Corvallis, OR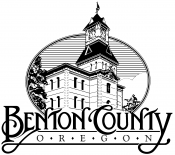 View the Website
Benton County Health Services
Manager
Corvallis, OR
November 10, 2017
Public Health Nursing Manager
Salary $68,681.60 - $106,454.40 Annually
Location Corvallis, OR
Job Type Permanent Full-time (01)
Department Health Department
Job Number 17-071
Public Health Nursing Manager
About us: Benton County Health Services operates the public health function of the county as well as the Community Health Centers of Benton and Linn Counties - federally qualified health centers with six locations in Benton and Linn counties. Integrated services include primary care, mental health and addictions, public health and oral health. The integration of those services allows us to stay on the cutting edge of community health services.
Click HERE to watch our YouTube video!
Just how far are we in front of the pack? When the state of Oregon decided to shift toward a patient-centered health home model for health care delivery, the Governor came to our facility to showcase our work. Benton County already had been certified as a Patient-Centered Health Home and so we were ahead of that innovation. That's not the only time the state mandates something and Benton County is already putting it into practice. It's not just about being first, though. We strive to be the best. Our bottom line is a healthy community and top-quality service to the clients who depend on us for their health needs. Our work has been paying off, as Benton County has been in the top three healthiest counties in Oregon as long as the Robert Wood Johnson foundation has compiled those rankings. We have been the healthiest county in Oregon all but two years. Our integration of public health and mental health services in the health care delivery model supports greater impact to address issues and provide the best services to the community. Do you have the drive, experience and heart to join our family of health?
About our Community: When you're not at work, Benton County has lots to offer. With a population of 85,000, Benton County provides outdoor recreation galore and ample opportunities for cultural activities. The county seat, Corvallis, is home to Oregon State University. An unique college city of 54,000 people, Corvallis offers university town amenities, shopping, restaurants and cultural opportunities of a large metropolis with a cozy small-town lifestyle. Looking for a rural community? Benton County has those, too. Whether you like agriculture and serene valley settings or would like to make your home in the woods of the Coast Range, we have a variety of living choices. Nestled in the mid-Willamette Valley wine country, we're just 90 miles from Portland and short drives from the ocean and mountains. You could say, there's plenty of chance for work-life balance when you come to work in Benton County. So the question is, are you ready to make a difference with us?
About this position: This management team position is responsible for supervising, planning, and developing public health nursing programs in accordance with state and federal mandates and department strategic plans. The successful candidate will possess public health nursing skills as well as experience in public health program planning & management, change management, public health accreditation, quality improvement, and interdisciplinary/interagency collaboration.
This position is open until filled.
Essential Functions
Primary Responsibilities include supervising, planning, and managing multiple public health nursing programs in an environment of system transformation, and service integration.
MFA: Program Management
Essential Duties:
Evaluate program impacts, deliverables and outcomes. Manages day to day activities of staff in assigned programs.
Prepare reports on program activities as required.
Determine program priorities by evaluating the needs of client and target population. Assess, recommend, and implement staffing, fiscal, and equipment resources to effectively implement program goals.
Monitor revenues and expenditures to assure compliance with budgetary goals. Makes recommendations and implement strategies to support positive financial performance and develop program budgets.
Monitor trends in program areas and modify program service delivery models to assure best practices.
Actively participate in Health Services management meetings and works with other Program Managers to deliver integrated programs and services. Facilitate staff and community meetings to communicate, engage input and feedback, and promote understanding of policy and operational goals, outcomes, and improvements.
Participate in design, development and implementation of Quality Improvement processes and initiatives including national public health accreditation. Use Quality Improvement tools and data to evaluate and guide decisions and demonstrate improvement.
Supervise nursing and other program staff. Includes prioritizing and assigning work, conducting performance evaluations, ensuring staff training, ensuring that employees follow policy and procedures, maintaining a healthy and safe work environment and making hiring, termination and disciplinary decisions.
Coordinate training opportunities, provides coaching and mentoring, and provides technical and professional assistance to staff.
Assure ethical practice and confidentiality are maintained.
MFA: Policy Implementation
Essential Duties:
Develop and implement policies and procedures to assure efficient and professional delivery of services.
Assure compliance with department and county policies, state and federal statutes and rules, certification/compliance requirements, and funding requirements. Provide reports demonstrating compliance as required.
Participate in assessment, plan development and monitoring of local needs to assure that targeted populations have access to public health programs.
Advise senior leadership on emerging issues, policies and strategies relevant to program area.
MFA: Community Relationships
Essential Duties:
Develops and maintains working relationships with community partners, collaborating and participating in planning and program changes to enhance continuity and a coordinated system of care within the community.
Develop and distribute materials and strategies that increase awareness of, and access to, public health programs within Health Services and the community.
Provide consultation, education and advisement to community agencies and the public as requested.
Convene and/or participate in coalitions, committees and task forces at the community, regional, and/or state level.
OTHER DUTIES AS ASSIGNED
Minimum Qualifications
The ideal candidate will possess skills and experience in change management, health system innovation and collaboration with an energetic management team across Public Health, Primary Care Clinics, Mental/Behavioral Health and Environmental Health.
Bachelor's Degree in Nursing.
5 years of nursing experience, including 2 years of supervisory responsibilities.
Current licensure in Oregon as a Registered Nurse.
Driver's license required.
A Master's in Nursing or Public Health will substitute for 3 years of work experience. There is no substitute for 2 years of supervisory experience required.
Hiring is contingent on successful completion of a background investigation.
See above
See above
See above