Vice President - Finance, Astoria, OR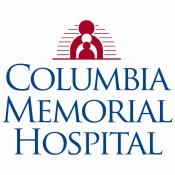 View the Website
Columbia Memorial Hospital
Senior Leadership
Astoria, OR
November 10, 2017
Vice President - Finance
Columbia Memorial Hospital, located in the beautiful and historic North Oregon coastal town of Astoria, Oregon, seeks a forward-thinking individual to join our Senior Leadership Team as a Vice President - Finance. The VP is responsible for the development, interpretation, coordination and administration of services and hospital procedures on finance, support accounting, internal controls and auditing. The VP of Finance will work closely with senior management in supporting and facilitating their understanding of the financial operations of the organization. Supervises and directs the operations of selected departments within the hospital as determined by the Chief Executive Officer / President. Reports to the Chief Executive Officer / President. This position is vital to the delivery of patient-centered care in our community.
Knowledge of/Skill/Ability to: Thorough knowledge and understanding of accounting and reporting policies and procedures in a health system environment. Ability to plan, organize, develop, implement, and interpret the necessary programs, goals, policies, and objectives that are necessary for providing quality care and maintaining a sound operation. Must have communication skills to foster understanding and rapport among departments, providers, and consumers of healthcare.
License/Certification: CPA, FHFMA preferred
Education and/or Experience: Minimum Education: Bachelor Degree in Accounting, Finance or Business Administration; Preferred Education: MHA or MBA. Minimum Experience: Five years of hospital financial management, of which at least three years has been in positions with managerial responsibility. Experience in managing other areas of responsibility is desirable. Any equivalent combination of education and experience, which would ensure the ability to satisfactorily perform the functions of the position, may substitute for above.
See above
See above
See above