Psychiatrist (Contractor), Lancaster, CA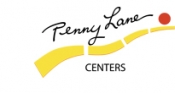 View the Website
Penny Lane
Psychiatrist
Lancaster, CA
April 16, 2018
Psychiatrist (Contractor)- Lancaster, CA
Penny Lane is looking for individuals who want to be a part of something more; individuals who are committed to social justice, community development, diversity and better mental health.
Penny Lane's mission - "To foster hopes and dreams by empowering children, youth and families to reach their highest potential" – is the core of the organization. It guides us along with our values of commitment, community, and collaboration in working to make a difference in the lives of those we serve.
We believe that a group of passionate and dedicated individuals can truly make the world a better place.
Job Summary:
PSYCHIATRIST will perform at least one psychiatric medical assessment each 60 days on each assigned client of the Dr. Rose Jenkins Memorial Clinic. PSYCHIATRIST will provide additional psychiatric medical assessments on clients, as needed.
PSYCHIATRIST will be available via cellular phone for consultations regarding clients experiencing crises or needing approval for changes in medication between regularly scheduled appointments. (This requirement will not apply during vacation or holidays.)
PSYCHIATRIST will perform psychiatric assessments and receive reimbursement only for clients scheduled for psychiatric assessments through Penny Lane's Medication Support staff. In the event that the PSYCHIATRIST provides services for clients other than those scheduled by the Medication Support staff, PSYCHIATRIST may not be reimbursed for those services. Penny Lane will reimburse PSYCHIATRIST for those services only if Penny Lane receives proof of the client's funding eligibility prior to the end of that month.
PSYCHIATRIST will provide psychiatric consultations with each client's therapist or other agency personnel, as needed. PSYCHIATRIST will document these meetings for clients' charts, as per Penny Lane's documentation protocols.
PSYCHIATRIST will participate in multi-disciplinary treatment team meetings as requested and in accordance with Penny Lane protocols. The frequency of treatment team meetings will vary based on the specific needs of the client and the program(s) from which the client receives services.
PSYCHIATRIST will complete all documentation necessary to ensure compliance with Penny Lane's Policy and Procedures, the contract with the Los Angeles Department of Mental Health, and with all Federal and State Laws applicable to the provision of the services listed above. This includes, but is not limited to verifying that each client meets medical necessity, as defined by the Los Angeles Department of Mental Health, obtaining court authorizations and client consents for services.
PSYCHIATRIST will document all services in accordance with Penny Lane protocols. This includes completing progress notes in the format and in accordance with the timeframes defined by Penny Lane management, and utilizing Penny Lane's internal chart software and e-prescribing software.
PSYCHIATRIST will attend semi-annual meetings with Penny Lane's Medical Director as requested. These meeting swill include updates on Penny Lane's expectations, contract changes and other relevant clinical topics as determined by the Medical Director.
As schedules permit, PSYCHIATRIST will participate in monthly Psychiatric Medication management meetings.
PSYCHIATRIST will function as an independent provider of services to Penny Lane. The organization cannot be responsible for negligent acts and therefore, PSYCHIATRIST will not be covered under Penny Lane's insurance policies. PSYCHIATRIST is therefore, responsible for acquiring and maintaining liability-malpractice insurance.
Reimbursement for services providing psychiatric medical assessments and/or consultations shall be made an hourly rate. In additional to the number of hours providing services on site, PSYCHIATRIST will be reimbursed for one hour of travel time each way, for each day worked, at the PSYCHIATRIST'S regular hourly rate.
Job Type: Contract
Shift: Temporary Monday-Friday; 40+ hours per week.
Position Location: Lancaster, CA
Salary: $175 up to $205 hourly based on years related experience; Additional $10/hr Bilingual Spanish Differential.
Requirements:
Must have medical license in Psychiatry (M.D. or D.O.) and Board Certification in Child & Adolescent Psychiatry.
Able to provide a copy of your original license/certification and renewal.
Must have a Controlled Substance Registration Certificate.
Must be able to provide Certificate of Professional Liability Insurance showing the limits required in the contract.
APPLY NOW: https://pennylanecenters.jobs.net/
Equal Employment Opportunity.
Penny Lane is committed to equal employment opportunity. We will not discriminate against employees or applicants for employment on any legally recognized basis (Protected class) including, but not limited to race; religious creed; color; national; origin; ancestry; physical disability; mental disability; medical condition, including genetic characteristics; genetic information; marital status; sex; pregnancy' child birth or related medical conditions; actual or perceived gender; gender identity or expression or sexual orientation. Our management is dedicated to ensuring the fulfillment of this policy with respect to hiring, placement, recruitment advertising, pay and other forms of compensation, training and general treatment during employment.
See above
See above
See above