Medical Technologist - Microbiology, Olympia, WA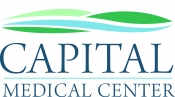 View the Website
Capital Medical Center
Technical/Professional
Olympia, WA
October 26, 2018
About Capital Medical Center
Located in Olympia, Capital Medical Center is a 110-bed full-service hospital serving all of Thurston and surrounding counties. Part of the Capella Healthcare family of hospitals, Capital Medical provides a comprehensive range of medical services and high quality care. Capital Medical strives to be a forward thinking, innovative hospital where trust, teamwork, and technology come together to make a positive difference in the health of the community and region. Capital Medical is partly owned by some of the physicians who serve our patients. For more information about our hospital, go online to www.capitalmedical.com.
Position Summary: Responsible for independent performance of a variety of waived, moderate and high-complexity testing. Responsible for testing equipment maintenance, procedure quality control and reagent calibration. Supports department QA studies by collecting statistics and troubleshooting for process improvement. Aids in new employee orientation. Performs other duties as assigned by Director.
Position Qualifications:
4 year Bachelor's degree
Minimum 1 year experience
ASCP or NCA certification or equivalent
AHA Healthcare BLS
Essential Job Functions*:
Performs independent, complex diagnostic work on patient samples. Performs Laboratory routine and Stat procedures in a timely manner. Reports abnormal and critical results to physician and/or nursing staff per Hospital policy. Uses the occurrence reports to document errors which may affect patient care. Is a source of information for physicians and nursing staff.
Performs day to day Microbiology duties including daily plate reading, recognizing potential pathogens and distinguishes them from normal flora. Sets up identification and susceptibility testing when appropriate. Coordinates with infections control and pharmacy to produce the annual antibiogram for the hospital. Compiles statistics for Lab and infection control.
Ensures quality control criteria are met before reports are issued and reviews test results for accuracy before releasing. Adheres to specimen collection and rejection criteria. Records unacceptable and rejected specimens on the appropriate log.
Ensures all routine/preventative maintenance is performed during shift and is recorded clearly and adequately. Trouble shoots equipment problems and alerts Director/Supervisor/Biomedical Service promptly when outside service is required.
Supports department QA studies by collecting statistics, troubleshooting for process improvement.
Is a source of information for physicians and nursing staff.
Yearly competencies are completed and on file in the Laboratory. Meets in-service requirements including mandatory education. Participates in CAP testing in all areas worked in the Laboratory. Is responsible for information delivered at department staff meetings.
Stays constructively busy and may be required to assist in the performance of other incidental duties as required and assigned.
Essential Physical, Mental and/or Environmental Working Conditions:
Must be able to meet the physical/mental demands of position with or without accommodation. See checklist (page 2) for specific physical, mental and environmental working conditions.
Must be able to utilize good judgment, demonstrate patience, and maintain a professional demeanor at all times.
Must be able to work in a busy and stressful environment.
*Since it is difficult to identify all essential functions of a job because of changes in the workplace, this job description will be reviewed periodically to ensure that it is accurate and up-to-date.
See above
See above
See above