RN III (Nursing Supervisor), Juneau, AK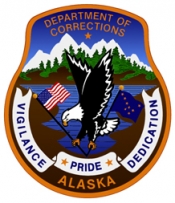 View the Website
Alaska Department of Corrections
Nurse
Juneau, AK
October 29, 2018
THE ALASKA DEPARTMENT OF CORRECTIONS IS RECRUITING FOR A RNIII (Nursing Supervisor)
How would it feel to expand your autonomy and work with an underserved population?
Would you like to enjoy 11 paid holidays?
Are you able to balance multiple tasks, prioritize workloads, and maintain flexibility?
Are you able to function independently and handle various situations in a calm and effective manner?
Do you have supervisory and leadership experience, and are you interested in leading and developing a strong team?
This may be the role for you!
This is a full time Registered Nurse position the function in the role of a Supervisory Nurse.
The Department of Corrections is constitutionally and statutorily mandated to provide for the health and welfare of offenders committed to the custody of AK DOC. In an ambulatory care setting, HARS provides essential healthcare in secure facilities serving sentenced and un-sentenced offenders age 16 and older. DOC provides care to exceptionally ill and complex patients whose medical conditions are further complicated by years of drug use, alcoholism, homelessness and poor access to health care.
The HARS Mission Statement: To provide timely access to essential care through an evidence-based multidisciplinary approach. We are committed to a culture of professionalism, quality and safety.
We seek applicants who are interested in furthering the HARS Mission and who will strive to uphold the Division's Core Values of Respect, Integrity, Compassion, Teamwork and Safety. The successful applicant will have the ability to contribute to a stronger team by modeling exceptional clinical and professional skills, balancing patient advocacy with correctional medicine standards and using a solution-focused approach.
Desired strengths essential to this position:
Strong leadership and management skills
Ability to motivate and support staff excellence and growth
Ability to provide and coordinate staff training and orientation
Demonstrate excellent work habits such as punctuality, attendance, and observation of safety regulations
Knowledge of communicable diseases, immunizations, and tuberculosis screening and control
Knowledge of alcohol and substance abuse and related treatment
Experience with medication, administration, and evaluation of responses to medication
Experience performing therapeutic procedures, such as dressing changes, monitoring blood sugar level, and drawing blood for example.
The primary responsibilities of this position include, but are not limited to:
Work within a multi-disciplinary team in a leadership role
Apply a working knowledge of staffing requirements to maintain adequate staffing levels and to develop functional nursing scheduled
Fill in for staff nurses when needed to include (not limited to):

Triage patients
Administer prescribed medications and treatments
Provide general nursing care to patients
Provide, participate, and assist in therapeutic activities
Observe, document, and report changes in the physical and mental conditions of the inmates

Maintain patient medical records
Be team-oriented
Handle crisis situations in a calm and effective manner.
HARS Vision Statement
We are committed to the wellbeing of those under the care of the Alaska Department of Corrections. Individuals will be treated in a safe, respectful and compassionate manner. We are dedicated to providing essential care and to promoting health and rehabilitation.
To learn more and apply visit http://doa.alaska.gov/dop/workplace/
See above
See above
See above