Pediatric Otolaryngologist, Dayton, OH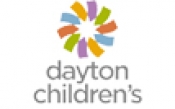 View the Website
Dayton Children's Hospital
Physician
Dayton, OH
November 1, 2018
PEDIATRIC OTOLARYNGOLOGIST
Dayton Children's Hospital, in Dayton, Ohio, is seeking a 4th BC/BE fellowship trained pediatric otolaryngologist interested in growing our rapidly expanding ENT services. Clinical responsibilities include inpatient and outpatient services at the hospital, located in downtown Dayton, and also at our south campus ambulatory surgery center, located in Springboro, Ohio.
Dayton Children's is a freestanding children's hospital with more than 35 pediatric specialties. We serve a pediatric population of 510,000 from a 20-county region of central and southwestern Ohio and eastern Indiana. A new, eight-story, 260,000-square-foot patient care tower sits in the center of the hospital's main campus. A major expansion at our south campus now includes a medical office building, a pediatric emergency department, an outpatient surgery center and a Sleep Lab along with the pre-existing urgent care center.
The Wright State University Boonshoft School of Medicine department of pediatrics and its residency program are based at Dayton Children's. All of our physicians hold faculty appointments at the Boonshoft School of Medicine and teach medical students and residents.
Dayton is the sixth largest city in Ohio and is noted for its association with aviation most notably due to the Wright brothers' invention of flight. The city is home to the National Museum of the United State Air Force, some of the best private and public schools in the state, a vibrant arts and entertainment community and a beautiful system of parks, trails and river corridors.
For additional information, contact:
Cyndy Emerson, FASPR, PHR, SHRM-CP
Physician Recruitment Manager
Dayton Children's Hospital
1 Children's Plaza
Dayton, OH 45404-1815
(937) 641-5307
emersonc@childrensdayton.org
www.childrensdayton.org
See above
See above
See above