Staff Physician-Bilingual, Santa Rosa, CA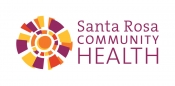 View the Website
Santa Rosa Community Health
Physician
Santa Rosa, CA
November 30, 2018
Job Announcement:
Staff Physician-Bilingual
At Santa Rosa Community Health, we believe health care is a fundamental human right - everyone should have the opportunity for a full and healthy life.
Every day, we open our doors to care for patients in a way that honors them and meets their health care needs. We welcome everyone with compassion and respect for their culture, language, identity, and values - no matter what.
We do this because each person is unique and deserves to be seen and valued for who they are and the life circumstances that bring them to us. None of us should ever receive anything less than the best care possible. We advocate for health care as a human right because it is fundamental to social justice.
Be part of a large community health organization offering a range of services including Primary Care, Pediatrics, Women's Health, Dental, Behavioral Health, Pharmacy services, HIV, Opioid Addiction Treatment, and Alternative Medicine. As the largest Federally Qualified Health Center in Sonoma County, we were accredited by The Joint Commission in 2013, and were proudly named a National Quality Leader in 2015. With ten locations, a diverse patient population and two on-site residency programs, we offer a wealth of opportunities for professional development in an environment that prioritizes work-life balance. Most important, you'll be part of a passionate team that feels like family - that's just one reason we've been voted "Best Place to Work" three years in a row. Come join our team!
JOB SUMMARY: The Provider will provide full scope comprehensive primary care with a Pediatric focus to all patients seeking care at Santa Rosa Community Health under the clinical supervision of the Medical Director. He or she will provide community based primary care as part of a patient centered medical home team.
SPECIFIC TASKS/DUTIES INCLUDE:
Creates an ongoing relationship with each patient by providing access, continuity, education and comprehensive care via diagnosis and treatment of SRCHC patients within the scope of his/her license to practice medicine.
Take a complete medical history, perform physical exams, and make an assessment and diagnosis on adult and pediatric patients; initiate, review, and revise treatment and therapy plans.
Maintain adequate documentation of all patients seen, including follow-up and referral utilizing the problem-oriented record system and SOAP note format in the electronic medical record.
Manage the stable phases of chronic illnesses in consultation with the attending physician or Medical Director as needed.
Order and interpret laboratory reports and diagnostic imaging reports.
Assess mental health and provide for treatment as needed in individuals and families.
Coordinate health management with physicians and other agencies.
Actively supports organization priorities of patient care, quality, education and sustainability.
Provides patient centered service and supports a positive work environment.
Provides for the patient's health care needs and when needed arranges care with other qualified professionals.
Assures quality and safety by adhering to PCMH principles, including teamwork, evidence-based medicine, CQI, and active participation of patients in decision-making.
Provides timely follow-up on patients seen including chart notations, lab review, and referrals to specialists including providing after hours coverage as required by site.
Participates in Provider meetings, QA meetings, and other professional activities as requested by the Medical Director.
Meets regularly with the Medical Director to review patient care issues and provides input into the development of treatment guidelines and protocols.
Provide on-site day to day clinical supervision and back up of Family Nurse Practitioners and Physician Assistants.
MINIMUM REQUIREMENTS:
Current unrestricted California license as a Medical Doctor, Doctor of Osteopathy, or Family Nurse Practitioner.
MDs must be Board Eligible or Board Certified in a medical specialty.
Demonstrated proficiency with all tasks on the most current Staff Physician or Family Nurse Practitioner competency list.
Bilingual in Spanish and English (speak, read, and write) required.
Demonstrates knowledge of compliance issues within the community clinic environment.
Complies with HIPAA policies.
Completes assigned policy review items.
Strong interpersonal skills; ability to be sensitive with persons of various social, cultural, economic and educational backgrounds.
Experience with Outlook email function and EMR.
To Apply
To apply and learn more visit https://srhealth.org/careers/open-positions/
See above
See above
See above