Pediatrician, Newberg, OR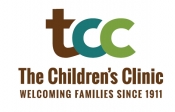 View the Website
The Children's Clinic
Physician
Newberg, OR
December 7, 2018
The Children's Clinic is currently seeking a Board Certified or Eligible Pediatrician to join our team in Newberg, Oregon. We are an established pediatric practice with over 100 years of providing care to our patients in the Portland Metro area. Our Newberg office is located in an area offering natural beauty, outdoor adventure, culinary variety and all that the great Northwest has to offer.
The Children's Clinic is committed to providing the finest care and offering the most convenient options for our patient's health care needs. With a team of caring and compassionate pediatric medicine specialists on staff, including 29 pediatric board-certified physicians, The Children's Clinic is here to care for a child's health from infancy to young adulthood.
Our three sites offer comprehensive, collaborative care – with a full array of services. From our 24/7 pediatric advice nurses to our onsite lab, we offer all of the amenities necessary to ensure the highest quality care. The Children's Clinic provides on-site Spanish interpreters, convenient online scheduling, and our all-inclusive electronic medical records system ensures the most up to date health information is easily accessible to each provider.
The Children's Clinic is committed to taking care of every aspect of a child's health. In an effort to achieve these goals, we have an onsite behavioral health team staffed with licensed clinical social workers and pediatric psychologists. Working alongside our pediatricians and pediatric nurse practitioners, they function as one care team, committed to meeting our family's physical, emotional, social, and behavioral needs. Our team works together to help children and families feel and live better.
If you are interested in an opportunity to provide excellent up-to-date pediatric care as well as finding work-life balance please submit your CV to hr@childrens-clinic.com
See above
See above
See above