Manager, Finance, Mount Vernon, WA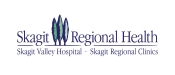 View the Website
Skagit Regional Health
Manager
Mount Vernon, WA
January 9, 2019
Job Summary:
Responsible for planning, directing and organizing Skagit Regional Health's (SRH) Enterprise Finance functions in support of SRH's goals and objectives. Supervisor functions include oversight of the Business and Clinical Data Analysts.
Responsible for the production of accurate, timely and complete periodic internal and external financial reports, including; benchmarking data, service line reporting and the establishment of a long range financial plan and annual operating and capital budgets working closely with operations. Works with operations to assure accountability to budgets and the development of forecasts/proformas. Supports operations by providing or teaching financial analytics and establishing accountability expectations
Supports the Accounting Manager in the preparation, review and analysis of the monthly, quarterly and annual financial statements.
Essential functions:
Provide recruitment, staffing, supervision, leadership and development of personnel. Assures a "safe" environment, empowering and developing staff to their full potential
Responsible for the timely and accurate completion and coordination of the annual budget, including the development of methodology used for the budget model.
Responsible for the timely and accurate completion of variance reporting at the enterprise level. Works with operations to assure accountability to budget.
Responsible for the timely and accurate completion of SRH's long-range financial planning model, correlating projections to the overall strategic plan while collaborating with the Senior Leadership to analyze various scenarios.
Responsible for monitoring financial performance metrics, for analyzing and interpreting market and healthcare trends in an effort to identify financial opportunities, both revenue enhancement and cost reduction.
Responsible for the timely and accurate completion of service line and cost accounting analytics to identify issues, options and projected outcomes with strategic initiative decisions by Leaders and Senior Management.
Responsible for providing business analytics/proformas in alignment with SRH strategic initiatives in particular to address practice variation and the shift from volume to value
Responsible for the submission of the quarterly and annual DOH and survey data per defined deadlines.
Responsible for providing support for external financial and internal audits, as needed.
Responsible for the production of finance analytics, including transfer of knowledge with training of the leadership team.
Collaborate with the IT Steering Committee to ensure timely updates to Decision Support software systems are completed.
Participate in the review and implementation an Enterprise Risk Management program.
Performs other duties as assigned or required.
Education:
Graduate of an accredited four- (4) year college or university with course works in Finance, Accounting, Business Administration, Health Administration or related field, verified with a copy of college transcript. MBA degree preferred.
Experience/Training:
Minimum five (5) years of current public and healthcare Finance and data base management experience is required. Minimum five (5) years leadership experience in healthcare financial environment. High proficiency in MS Office, Excel, and PowerPoint required. Access knowledge preferred.
Experience with Allscripts EPSI Decision Support system and EPIC EHR system is preferred. Knowledge of Cost Accounting and Service Line modeling preferred.
Experience with governmental accounting principles and procedures preferred.
Knowledge of Premier Productivity and Benchmarking software and reporting preferred.
Experience in hospital budgeting, financial data analytics, and long range financial planning required.
Previous continuous quality improvement and team training is required.
License/Certifications:
None.
Other Skills:
Excellent verbal and written communication skills. Demonstrated ability to work with all levels of operational management and staff. Demonstrated ability to plan, direct and supervise a complex accounting and finance environment. Demonstrated ability to create a high functioning team while working independently. Ability to multi-task multiple processes, projects and deadlines, works well under pressure. Must be detailed oriented with strong organization and project management skills, problem solving skills, strong communication and presentation skills and the ability to work with various professionals within a healthcare delivery system environment. Must have the ability to analyze and interpret a wide variety of complex data and information, and prepare and present clear, concise and accurate written and oral financial reports and analysis. Needs to effectively work with Information Systems to ensure the routine maintenance of the Decision Support Systems is completed with regular audit processes in place to detect, trouble shoot and resolve system problems.
Physical Demands & Work Environment:
The physical demands described here are representative of those that must be met by an employee to successfully perform the essential functions of this job. While performing the duties of this job, the employee is regularly required to sit for long periods of time; when working in office. Repetitive tasks such as typing, sitting, answering phones, and interacting with computers and computer systems most of the day is a function of the position. Specific vision abilities required by this job include close vision, distance vision, color vision, peripheral vision, depth perception and ability to focus. This position requires working in an indoor, environmentally controlled environment when in the office.
Our Mission:
To continually improve the health of our communities serving with compassion and respect, one person at a time.
About Us:
Skagit Regional Health the umbrella name for Skagit Valley Hospital, Skagit Regional Clinics, and Cascade Valley Hospital and Clinics is a health care leader in Northwest Washington, providing advanced, quality and comprehensive services to the people of our communities. Skagit Regional Health has been recognized as a "Leader in LGBT Healthcare Equality" by the Human Rights Campaign (HRC). Skagit Regional Health is a smoke free campus and is committed to Safety, Compassion, Presentation, and Efficiency.
See above
See above
See above