Radiologic Technologist - Mammographer/X-ray, Astoria, OR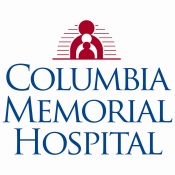 View the Website
Columbia Memorial Hospital
Technical/Professional
Astoria, OR
April 11, 2019
Radiologic Technologist - Mammographer/X-ray
Columbia Memorial Hospital (Astoria, OR) · Medical Imaging (PAV)Astoria, OR
Clinical / Professional
Full Time, Varies
Posted 02/15/2019
Req # 2018100
Mammography/Radiologic Tech
SIGN-ON BONUS ELIGIBLE
RELOCATION ASSISTANCE ELIGIBLE
To apply or view our other opportunities, please visit: www.columbiamemorial.org
Columbia Memorial Hospital (CMH), located in the beautiful and historic North Oregon coastal town of Astoria, Oregon, is looking for a Mammographer to join our Imaging Department Team. This position will work with state of the art 3D and stereotactic imaging equipment (Hologic Genius) to image and care for the breast health of our community. This position will also help support the outpatient general x-ray department providing basic radiologic support for ambulatory patients. Each position within CMH is vital to the delivery of people-centered care to our patients and community.
License/Certification: American Registry of Radiologic Technologists in (R) Radiography and (M) Mammography registry; valid BLS certification; Oregon Board of Medical Imaging license
Education and/or Experience: Graduate of certified Radiologic Technology school or program recognized by the American Registry of Radiologic Technologists. A minimum of six consecutive months of breast imaging experience within the last year. Experience in performing breast imaging examinations including breast screening, diagnostic examinations, ductograms, breast needle localizations, specimen radiographs, stereotactic (core and localization), and other related studies.
CMH is the regional leader in healthcare and boasts one of the most innovative and progressive Imaging departments west of the I-5 corridor.
The mission of Columbia Memorial Hospital is to provide excellence, leadership and compassion in the enhancement of health for those we serve. CMH is an Independent, Non-Profit, Planetree-Designated Hospital. Astoria is a small scenic town located on the North Coast of Oregon, nestled between the mountains and the mouth of the mighty Columbia River. Although it is the oldest settlement west of the Mississippi, Astoria is a family–oriented community that boasts an eclectic mixture of restaurants on the river, coffee shops, bakeries, and locally owned boutiques. We enjoy a thriving local arts scene and numerous festivals throughout the year.
For more information, please visit:
www.planetree.org
www.travelastoria.com
About Us
Columbia Memorial Hospital (CMH) is located in the beautiful and historic town of Astoria, Oregon, where the Columbia River meets the Pacific Ocean. At CMH, we are committed to providing person-centered care to our patients and Caregivers. We are a full-service, 25-bed, critical access, not-for-profit, Level IV trauma, Planetree Certified, hospital which includes a robust Medical Group.
As a Planetree Hospital, CMH has developed dynamic and focused efforts to involve the perspective of patients, family members and staff to increase person-centered care throughout our organization. We value compassionate, courteous and respectful interactions, patient and family involvement in care planning to include the patient's goals and preferences, healing design of spaces, community health and a strategic plan that emphasizes person-centered care for the patient and caregiver alike.
Astoria and the Pacific Northwest has something for everyone to enjoy including living history, outdoor adventures, culinary experiences, beautiful scenery and so much more. To learn more about CMH and our amazing location, please visit:
www.columbiamemorial.org
www.travelastoria.com
www.planetree.org
See above
See above
See above