Clinical Nurse Educator Outpatient, Mount Vernon, WA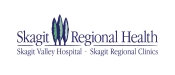 View the Website
Skagit Regional Health
Nurse Educator
Mount Vernon, WA
May 8, 2019
Job Category Nursing - RN Other
Position Clinical Nurse Educator Outpatient
Req Code 15398
Location Skagit Regional Clinics - Mount Vernon
Job Summary
The information described in this job description has been designed to indicate the general nature of the work performed and is not intended to contain or be interpreted as a comprehensive inventory of all duties, responsibilities and qualifications of the person in the role. The Clinical Nurse Educator (CNE) partners with clinical education directors, team members and nursing leaders in the development and delivery of educational programs supporting evidenced based practice and organizational initiatives. Staff served by the clinical education department are primarily Registered Nurses, Licensed Practical Nurses, and Medical Assistants/Nursing Assistants. The CNE is responsible to maintain current professional knowledge, competencies and skill sets. This position will require travel between clinic/hospital sites/locations.
Essential Functions
Serves as professional role model for all departmental staff. Ensures initial competency assessments and training for clinical staff are completed through direct involvement and collaboration with the clinical education team and Clinical Nurse Supervisors/Nursing leaders. Participates in the planning, design, implementation and evaluation of education events to include initial orientation, skills fairs, in-services, regulatory reviews and conferences. Provides direct support to staff and ongoing assessment of clinical educational needs/gaps, including completion of intermittent clinical competency reviews. Promotes the development of critical thinking and judgement. Provides real time or just in time training and clinical guidance as needed. Assesses clinical workflows; identifies and implements best practices that promote standardization throughout the organization. Understands and participates in departmental LEAN projects, compliance audits and quality monitors. Assists with curriculum development and updates. Maintains documentation of training completed by employees. Monitors clinical staff to assure they function within and up to the limits of scope of practice as allowed by licensure/certification. Provides timely feedback to members of the clinical education team and leaders regarding staff performance and departmental concerns. Involves them in discussions and planning prior to implementing changes. Maintains regular involvement and visibility in clinical care areas/departments through rounding. Collaborates with nurses to develop practice environments that support shared decision making, stimulate continuous self-learning, reflective evaluation, and responsible accountable practice. Functions clinically at the highest level within RN scope of practice. Promotes standardization in the flow of patients and information across departments and the organization. Acts as an information resource for clinical staff regarding documentation requirements and process flow in the electronic health record(s); super user. Promotes evidences based practice to support safe quality and cost effective delivery of care. Assists with the creation and revision of clinical policies, procedures, and protocols using evidence based information. Participates in needs identification, selection and evaluation of products and equipment. Advances nursing practice through participation in professional organizations, publications, and presentations; sharing knowledge and resources. Assesses clinical proficiencies and provides input for staff performance evaluations. Participates in the conduction and utilization of nursing research. Attends and actively participates in all department, team and/or committee meetings. May also chart or facilitate. Complies with all Skagit Regional Health policies and procedures, including department specific. Performs other duties as assigned by Director or designee.
Education
Bachelor's degree in Nursing required. Masters in Nursing or related field highly preferred.
Experience/Training
Minimum five (5) years RN experience required. Instructor/education related experience and or leadership experience preferred. Experience in designated clinical setting preferred.
License/Certification
Current unencumbered RN licensure in the State of Washington. AHA (American Heart Association) AHA BLS required. AHA Healthcare provider BLS instructor preferred. Certification in ambulatory nursing/ designated area or education is required within 2 years of hire.
Other Qualifications
The Clinical Nurse Educator will demonstrate expertise in evidenced based practice, collaboration, education, mentoring, and change management. Understands and executes training sessions supporting the adult learner for both professional nursing practice enhancement and the development of allied health professionals. Ability to work independently with small and large groups of professionals; ability to problem solve, set priorities, plan and schedule workload to meet deadlines; ability to develop curriculum and effectively deliver training. Excellent interpersonal and communication skills; strong organizational skills; clinical proficiency. Competent in the use of technology including Microsoft Office and an electronic health record
See above
See above
See above