Senior Director, Patient Access and Innovation, Seattle, WA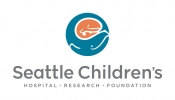 View the Website
Seattle Children's
Senior Leadership
Seattle, WA
May 9, 2019
Hope. Care. Cure. These three simple words capture what we do at Seattle Children's – to help every child live the healthiest and most fulfilling life possible. Are you ready to engage with a mission-driven organization that is life-changing to many, and touches the hearts of all? #HOPECARECUREM.
SENIOR DIRECTOR OF PATIENT ACCESS AND INNOVATION
Our founding promise to the community is as valid today as it was over a century ago: we will care for all children in our region, regardless of the families' ability to pay. Together, we deliver superior patient care, advance new discoveries and treatments through pediatric research, and serve as the pediatric and adolescent, academic medical center for Washington, Alaska, Montana and Idaho – the largest region of any children's hospital in the country.
In 2018, U.S. News & World Report once again ranked Seattle Children's among the nation's best children's hospitals – for the 26th year in a row. We received national rankings in all 10 specialty areas evaluated by U.S. News & World Report, and are honored to be the only pediatric medical center in Washington to be ranked.
As a Magnet designated institution, we recognize the importance of hiring and developing great talent to provide best-in-class care to the patients and families we serve. Our organizational DNA takes form in our core values: Compassion, Excellence, Integrity, Collaboration, Equity and Innovation. Whether it's delivering frontline care to our patients in a kind and caring way, practicing the highest standards of quality and safety or being relentlessly curious as we work towards eradicating childhood diseases, these values are the fabric of our culture and community.
The Senior Director of Patient Access and Innovation partners with operational and clinical leaders to drive access-focused initiatives that create and support exceptional patient access services, patient and family experience, provider and staff satisfaction, growth and capacity management, advancement of process and technology innovation, and strong financial performance with superior efficiency and productivity. Under the general guidance of the Vice President, System Access and Practice Management and the Medical Director of System Access, the Senior Director of Patient Access and Innovation is primarily responsible for the design and operational leadership for implementation of Seattle Children's patient access strategy.
Accountable for operations of the Patient Access Center which includes referral management/clinical intake, scheduling, consulting nurses, patient registration services at the Seattle main campus location, patient access standards across all specialties and locations, voice operations, data analytics and dashboards for system use, and business ownership for the Epic Patient Access applications. This role will create a continuous improvement-driven culture that optimizes capacity and enables operational and service excellence in patient access functions throughout the organization and at all sites of care.
Requirements
Required Education/Experience:
Bachelor's Degree in Business Administration, Health Care Administration or related field.
MHA, MBA, or equivalent combination of education and experience
Ten (10) years management and/or director level experience in a healthcare or management consulting setting
Preferred:
Three (3) to five (5) years experience overseeing/participating in program development and/or strategic planning.
Experience with telehealth technology
Epic software expertise
Call Center management and technology expertise
Experience with telephony and emergency communications
Experience with data and analytical tools
Provider practice management experience
Experience in pediatrics or an academic medical center
To apply please follow this link:
https://www.liquidcompass.com/seattlechildrens/results?paged=1&keyword=Director,%20Patient%20Access%20and%20Innovation
See above
See above
See above