REDi Healthcare Coalition Strategic Coordinator, Spokane, WA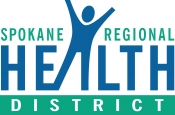 View the Website
Spokane Regional Health District
Professional
Spokane, WA
May 16, 2019
This is project position is part of a multi-year initiative that is currently funded through 6/30/2020, with grant expected to be renewed over the next 5 years.
The Regional Emergency and Disaster (REDi) Healthcare Coalition (HCC) is the healthcare coalition serving the 19 counties and 4 tribes of eastern Washington. Our mission is to prepare for, respond to and recover from crisis using all available resources to coordinate patient care at the appropriate level and in the most efficient manner. In all our work, we strive to build emergency preparedness across the healthcare system to create resilient communities across our region. To learn more about REDi HCC, please visit the website www.srhd.org/hcc
Purpose: The purpose of this position is to improve healthcare system emergency preparedness and response in all 19 counties and 4 tribes of eastern WA. This position will be setting the strategic direction and goals for the REDi Healthcare Coalition. Position will work closely with Core Member Advisory Group, Clinical Advisor, Program Manager, Program Coordinator and other program staff to develop and implement strategies to meet program goals. Position will coordinate with ASPR, WA Department of Health, and healthcare executives to ensure program activities align with state and national priorities. One area of primary focus is to seek opportunities to further program growth and development and explore additional funding sources to increase sustainability. Position will develop and market REDi products and services to improve system capabilities and to promote the value of HCC member engagement. The Strategic Coordinator will encourage collaboration amongst response partners and the healthcare community to provide for a more effective response.
Required Minimum Qualifications:
Master's Degree in Healthcare, Healthcare Administration, Organizational Leadership, Business Administration, Public Health or related field.
Three years of directly related experience is required (or a Bachelor's degree with 5 years of experience). Experience in healthcare, business, marketing, sales, policy, or nonprofit management preferred.
Required Licensure/Certifications:
Individual must have valid motor vehicle license and current auto insurance or the ability to access multiple sites in a timely manner across all eastern Washington
To view a complete job description, and to apply for the opening, please visit www.srhd.org
See above
See above
See above