Medication Assisted Treatment (MAT) Case Manager, Santa Rosa, CA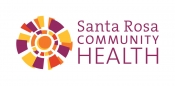 View the Website
Santa Rosa Community Health
Case Manager
Santa Rosa, CA
June 3, 2019
Job Summary: Under the supervision of the Integrated Healthcare Supervisor and Integrated Healthcare Manager - certified Alcohol & Other Drug Services (AODS) counselors - the MAT Case Manager is responsible for supporting treatment retention for MAT patients by providing direct and indirect patient care utilizing individualized treatment planning, psychosocial education and patient support that reflects SUD services which are integrated with primary medical care in an Integrated Care Setting. As a member of the MAT Team (which includes MAT leadership, medical assistants, MAT case managers, and licensed mental health and medical providers), s/he participates in the case management of MAT patients who may need complex care coordination across multiple life domains and disciplines (medical, dental, mental health, hospital in-patient, and ER visits). The MAT Case Manager also participates in quality improvement activities for numerous health measures related to progress, stability, engagement and integration with medical and mental health care services. The MAT Case Manager must also carefully collect, organize, and provide the MAT Team with data necessary to support program development, grant reports, and quality measurement efforts.
Specific Tasks/Duties Include:
In collaboration with AODS certified counselors, the patient, mental health and medical providers, assists with meeting the needs of MAT patients, including SUD assessment, treatment planning, education, care coordination, follow-up care, and outside referrals. This may involve face-to-face, phone meetings, and review of electronic messaging and media
With patients, review all intake documents for thoroughness and accuracy, enter data and scan relevant documents for review in the EHR
Administers alcohol, drug, socio-economic, anxiety and depression screening tools
Track and support patient participation in MAT, mental health and primary care services, use motivational interviewing and shared decision making to identify barriers and when feasible to address to full participation in treatment, support prioritizing treatment participation in the face of challenging life circumstances, uses robust appointment reminder calls, assistance with community transportation as needed.
Updates primary MH and medical providers with documented, brief summary of patient progress as needed
Regularly review and report UTOX results to the medical team for interpretation
If/When certified as AODS counselor, participate in rotating mobile phone on-call schedule for MAT patients who need telephone support
Participate in weekly meetings, including case conference, with MAT Team members
Under the direct supervision of a licensed mental health provider, present initial and updated treatment plans for regular review and clinical approval
With medical providers, co-facilitate shared medical visits, support group engagement with shared content, when indicated to facilitate SMART goal setting. Coordinate with in-house and community pharmacies to ensure consistent timely access to MAT medications.
Maintain strict adherence to confidentiality laws regarding patient and medical records
At the request of SRCH leadership, may represent integrated MAT services in the community and to partnering agencies (i.e. SRTP, CenterPoint/DAAC, WRS, Athena House, Drug Court, etc.)
Act as liaison to and maintain on-call phone for in-person response to local hospitals/ERs (including after hours) to make initial contacts with patients, establish rapport, and facilitate coordination of follow-up appointments at SRCH
Maintain expertise on subject matter by staying current with rehabilitation tools and information related to substance use, recovery, and MAT
Attend warm handoffs when patients in clinic request contact with the MAT program
Review hospital and inpatient and ER reports for program participants
Participate in clinical team huddles to provide contextual patient information to medical and mental health providers such as drug use history, current strengths and stressors
Will provide services at multiple SRCH Campus locations
Participate in ongoing training
Other duties as assigned
Minimum Qualifications:
Education:
AA degree (Bachelor's degree preferred) or two years' work experience in a social service setting
Current certification as an AODS counselor through an organization accredited by the State of California or registration as an AODS counselor intern to complete AODS counselor certification within four years
Experience:
Experience with AODS services and/or principles of harm reduction model preferred
Experience with MAT preferred
Experience working in a medical environment preferred
Knowledge and Skills:
Bilingual (English/Spanish) preferred
Excellent collaboration and team-building skills
Excellent communication skills, both verbal and written
Excellent written and verbal communication skills
Must demonstrate understanding of the various models of addiction and recovery, trauma informed care, and motivational interviewing
Ability to build community relationships with outside agencies
Excellent interpersonal skills; sensitivity and experience working with people from a wide range of backgrounds, lifestyles, and family compositions
Proficiency with Microsoft Office applications including Outlook, Word, Excel and PowerPoint
Strong organizational skills with ability to prioritize projects, work relatively independently, manage multiple tasks, and meet deadlines
Good judgment, problem solving and decision-making skills
Demonstrate and practices professional ethics and clear personal boundaries
Demonstrate knowledge of compliance issues within the community clinic environment
Demonstrate a willingness to report any incident that is unusual or incompatible with accepted clinic procedures
Maintain patient confidentiality at all times
Must have access to insured transportation, a valid California driver's license, and a good driving record
Physical Requirements:
While performing the duties of this job, this position is frequently required to do the following:
Use standard office equipment and access, input, and retrieve information from a computer.
Use computer keyboard with manual and finger dexterity and wrist-finger speed sufficient to perform repetitive actions efficiently for extended periods of time.
Perform complex mental functions; collect, interpret, and/or analyze complex data and information.
Vision: see details of objects at close range.
Reach forward, up, down, and to the side.
Sit or stand for minimum periods of one hour at a time and come and go from the work area repeatedly throughout the day.
Lift up to 20 pounds.
Travel to other office and community locations, such as local hospitals.
See above
See above
See above