Director of Health & Human Services, Hollister, CA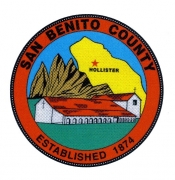 View the Website
San Benito County
Director
Hollister, CA
June 4, 2019
Job Title: Director of Health & Human Services
Closing Date/Time: Fri. 06/21/19 5:00 PM Pacific Time
Salary: $67.81 - $90.00 Hourly
$5,424.54 - $7,199.79 Biweekly
$11,753.16 - $15,599.55 Monthly
$141,037.92 - $187,194.60 Annually
Job Type: Regular, F-T
Location: 481 Fourth Street - Hollister, CA. 95023, California
Description
Under administrative direction, to be responsible for administration of the Welfare Department; to plan, organize, and direct staff through subordinate supervisory personnel; and to do related work as required.
Examples Of Essential Duties:
Plans, organizes, coordinates and directs the operation of the County Welfare Department based on policy direction provided by the County Board of Supervisors, federal requirements, and state regulations and policy; develops and prepares Welfare Department budget estimates; presents budget requests with accompanying justification; formulates-policies and procedures; supervises preparation of reports on Welfare Department operations; delegates administrative, technical, and supervisory responsibility as appropriate; cooperates with state agencies to insure program goals are being met; analyzes, interprets and evaluates the effect of federal, state and local legislation, rules, policies, and procedures on the welfare program; provides for public relations programs to clarify department programs; gives leadership in developing community interest and understanding of needs of the people and in planning ways these needs can be met; addresses local civic organizations on various aspects of the welfare program; explains and interprets rules and regulations concerning the administration of welfare programs to the Board, employees, and others; meets and confers with representatives of other social agencies on matters related to developing new programs, coordinating services offered and solving problems of interagency relationships; develops standards of performance and promotes staff development programs; maintains effective standards of operation and practice; discusses problems and policies with representatives of state agencies and attempts to reach a solution.
Typical Qualifications:
Experience:
Two years of experience in the County of San Benito performing the duties of the Deputy Director of Welfare Services.
OR
Seven years of experience in social service, eligibility supervision, or administrative or staff services work in areas such as accounting, auditing, budgeting, administrative analysis, including at least four years in a full-time supervisory position. (Successful completion of the courses required for a major in the behavioral or social sciences from an accredited college or university may be substituted for one year of the required experience excluding the supervisory experience.)
Special Requirements:
Possession of an appropriate California operator's license issued by the State Department of Motor Vehicles.
Supplemental Information:
Knowledge of:
Organizational structure, methods and procedure; principles of supervision; personnel management practices and training; federal, state and local welfare programs and their supporting legislation; budget and fiscal management, cost accounting and public funding, socioeconomic backgrounds, human behavioral problems and the need for the functions of public welfare; current sociological trends and their impact on public welfare; social planning and utilization of resources; principles of social work including group work and community organization; methods of providing information and liaison techniques necessary for the interpretation of programs essential to the internal operation of a department and for the department's public relations.
Ability to:
Plan, direct, and coordinate activities to achieve efficiency of operation and meet program goals; analyze situations accurately and adopt an effective course of action; prepare departmental budget requests and present them before the County governing body; interpret to interested persons or organizations the public assistance programs as set forth in the laws, rules and regulations; work cooperatively with those contacted in the course of work.
In accordance with California Government Code section 3100, et., seq., all County of San Benito employees are considered disaster service workers who may be required to report for duty, or remain on duty to address disaster service activities in the event of an emergency or disaster and are required to undertake an applicable loyalty oath.
See above
See above
See above