Orthopedic Surgeons (2 job openings): Foot & Ankle Specialist and Joint Specialist, Bellingham, WA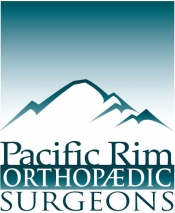 View the Website
Pacific Rim Orthopaedic Surgeons
Physician
Bellingham, WA
June 6, 2019
Orthopedic Surgeons (2 job openings): Foot & Ankle Specialist and Joint Specialist
Pacific Rim Orthopaedic Surgeons (PROS) is seeking an orthopaedic Foot and Ankle surgeon and Joint Specialist to serve the people in and around Bellingham, Washington. The candidate will be busy from Washington. The candidate will be busy from day one with an established referral stream for building a foot and ankle and total joint practice, as PROS maintains an outstanding reputation among the community and w/ primary care referral sources. Further, hospital call (roughly 1 in 8, busy level 2 trauma) still serves as a practice builder.
A lineage of Pacific Rim Orthopaedic Surgeons have been providing comprehensive orthopaedic care to Whatcom County for 50 years. PROS consists of 4 physicians and 2 PA-Cs, representing general orthopedics with fellowship training in sports medicine and hand and upper extremity surgery. All PROS physicians are Board Certified. The group is physician-owned and run in a private practice model. PROS enjoys an outstanding reputation among the community and primary care referral sources. We have in-house digital x-ray and convenient access to inpatient and outpatient surgery just across the street.
Bellingham offers a wide range of medical services to its residents but when necessary also has access to major medical centers and resources in Seattle, such as Harborview Medical Center, the University of Washington Medical Center, and Seattle Children's Hospital.
While our team has a strong reputation for excellence and hard work, we also value life outside work. Bellingham has a population of nearly 90,000 people and offers an unparalleled quality of life to residents, especially for those who love the outdoors. One can be at the top of Mt. Baker and drive down to the ocean with about an hour's drive. We boast easy access to the San Juan Islands, which one can sail to directly from Bellingham in a personal craft or access via ferry terminal about an hour away. Many hiking trails are located within the city, which connect to other trails in the surrounding mountains and forests. Mountain biking, skiing and snowboarding here is world class (and good job security).
Bellingham was named in the 2018 Top 100 Places To Live by Livability; Sunset Magazine and Outside Magazine have also named it as one of the best places to live in the West/U.S.; and Business Insider named it as one of the Best College Towns in America. Bellingham lies about 90 minutes from, and nearly equidistant between Seattle, WA and Vancouver, B.C.. Bellingham has a robust family and student-centered school system, including nationally recognized K-12 public schools, numerous private school systems, two community colleges, and Western Washington University, which is consistently ranked high among public regional universities.
Interested in applying? Requirements: BC/BE in Orthopaedic Surgery. Fellowship training (either graduate of, or in process) preferred. Submit CV and references to Andrea Vitalich, MBA, email: ajvitalich@hinet.org. Pacific Rim Orthopaedic Surgeons, PLLC, 2979 Squalicum Pkwy, Ste 203. Bellingham, WA 98225. Phone: 360-733-7670 x1010. Website: http://www.pacificrimorthopedic.com/
See above
See above
See above