Medical Assistant (Multiple Opportunities), Santa Barbara, CA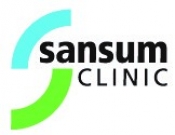 View the Website
Sansum Clinic
Medical Assistant
Santa Barbara, CA
July 2, 2019
Medical Assistant
Job Description
GENERAL STATEMENT OF DUTIES: The Medical Assistant is responsible for assisting physicians with patient care according to the Medical Board of California relating to Medical Assistants. Provides information to patients so they may fully utilize and benefit from Sansum Clinic services. May be assigned to specific medical specialty (e.g., podiatry) to help with patient care related to that specialty. This position requires a Medical Assistant Certificate or a graduate from an EMT program.
ESSENTIAL FUNCTIONS AND RESPONSIBLITIES: (This list may not include all of the responsibilities assigned.)
Assists with office procedures and provides direct patient care.
Obtain and document patient history and vital signs (i.e., height, weight, BP).
Performs a wide range of clerical duties that may include: obtaining test results, tracking labs, documenting information as needed, helping to schedule follow-up appointments, procedures and tests.
Clean exam room tables, chairs, surfaces, blood pressure cuffs, patient care equipment and other equipment as needed. Keep exam rooms stocked with supplies.
May help order and stock educational material and medical supplies.
May assist with Medical Services Coordinator duties (i.e., greets patients, answers phones,completes paperwork).
Organize and maintain nurse's stations and medication rooms as needed.
Occasionally cover for other non-licensed staff as deemed necessary.
Completes special projects as assigned.
Works as a team player supporting a variety of staff.
Displays a caring and responsive attitude and conducts all activities respecting patient, family and employee rights and expectations.
Demonstrates sound cost containment techniques.
Adheres to established safety requirements and procedures to ensure a safe working environment.
Maintains and evaluates own clinical expertise and practice. Recognizes legal and policy limits of individual practice.
Maintains certification and license requirements and submits required evidence of certification/licensure as needed.
Adheres to all policies and procedures.
Regular attendance is an essential job function.
Completes annual performance and competency evaluation process with management and participates in goal setting, performance improvement and educational training as needed.
Participates in department quality improvement, clinic safety, infection control and hazardous materials programs/activities.
Participates in professional development activities and maintains professional affiliations.
Attends required meetings and participates in committees as requested.
Adheres to HIPAA regulations.
Exercises discretion and maintains high level of confidentiality.
Performs related work as required.
KNOWLEDGE, ABILITIES, AND SKILLS: Knowledge of clinical policies and procedures. Knowledge of clinical practices and medical terminology. Knowledge of common safety hazards and precautions to establish a safe work environment. Ability to communicate well with patients, families, co-workers, physicians, other members of the healthcare team, etc. Ability to adapt to varied, age-specific and/or specialized groups. Ability to understand use, function, interpret, document, and keep records. Ability to interpret, adapt and apply guidelines and procedures. Ability to react calmly and effectively in emergency situations. Ability to read, write and communicate effectively in English. Ability to organize and prioritize work. Ability to follow oral and written instructions. Ability to reason and make sound judgments. Skill in identifying problems and recommending solutions. Skill in establishing and maintaining effective working relationships with co-workers, management, patients, medical staff, and the public. Skill in accepting constructive criticism and giving suggestions in a professional manner.
About the Company
Sansum Clinic is the largest independent nonprofit healthcare organization between the Los Angeles Basin and the San Francisco Bay Area. With more than 150 affiliated physicians and 1,000 employees, Sansum Clinic provides the full spectrum of healthcare services, from primary care to more than 30 specialties. Sansum Clinic serves more than 150,000 patients (600,000 visits) annually at our 25+ patient care facilities between Carpinteria and Santa Maria.
Requirements
EDUCATION, EXPERIENCE AND LICENSURE:
High School diploma or equivalent.
Certification with one of the following agencies required; American Association of Medical Assistants (AMA), American Medical Technologists (AMT), California Certifying Board of Medical Assistants (CMAA), Note: Those who have graduated from an EMT program may also be considered, although the MA program is preferable. Applicants without a proper certification will not be considered.
Current CPR certification/Basic Life Support (BLS) certification required or dually certified in both AHA Advanced Cardiac Life Support and AHA Pediatric Advanced Life Support at time of hire is required and non negotiable.
Injection certified preferred.
Compensation
Competitive salary, depending on experience, with an excellent comprehensive benefit package if eligible, including 403b, medical insurance, dental insurance, life insurance and paid time off.
See above
See above
See above