Chief Financial Officer, Wenatchee, WA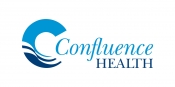 View the Website
Confluence Health
Chief Financial Officer
Wenatchee, WA
August 6, 2019
Chief Financial Officer - Confluence Health, Wenatchee, WA
View recruitment brochure click here
The Opportunity: The Chief Financial Officer will be an integral, contributing member of the Confluence Health executive leadership team and will effectively lead the Finance division for the system. Driving financial excellence and performance measures at the system level, collaboratively and respectfully engaging others in advancing initiatives, and partnering with the CEO and senior colleagues on strategic financing and other matters help to define the call for leadership for this unique opportunity. The CFO will foster an atmosphere supporting high performance and personal accountability and will serve as a contributing, strategic and operational leader, further advancing the organization's strategic goal of elevating its culture while also consistently living the values of CH. In addition, the CFO will also be equally responsible for the financial management and success of our affiliated physician group, Wenatchee Valley Medical Group, which co-manages Confluence Health.
This role requires an innovative, technically superb leader who is by nature highly performance-oriented in advancing high quality finance and financial strategy services. The ideal candidate will be a collaborative, communicative, innovative and results- oriented leader. He/she will have a minimum of 10 years of finance management experience, a significant portion of which should be in health system organizations. The CFO is responsible for working with the executive leadership team in implementing system-wide strategy and for planning, organizing, interpreting, and administering system financial policies and all financial operations. In addition, the CFO is responsible for monitoring and assuring the organization achieves its agreed upon performance targets, including but not limited to quality, patient satisfaction and financial goals. The CFO will work closely with the CEO and the executive leadership team in formulation of system goals and in the implementation of financial policies, strategies and objectives. In addition, the CFO will play an active role in support of the Board and Board committees and the Wenatchee Valley Medical Group and its Board; represent the system with regard to outside organizations and various external matters; and oversee other functions and programs as assigned.
The CFO will report directly to Dr. Peter Rutherford, CEO of Confluence Health. The following areas report to the Chief Finance Officer:
Network Strategies
Finance
Revenue Cycle
Accounting
Budgeting
Business Intelligence
Supply Chain
Patient Services
Essential Job Functions:
Strategic Planning & Leadership: Works with CH executive team and other leaders across the organization to develop, implement, and maintain strategic plans and activities that meet, and align with, the needs and goals of CH. Leads the financial operational and capital planning efforts for the organization in to achieve the goals of the overall strategic plans of the CH. Makes key presentations to health system leadership groups and the CH Board; is an active member of the Executive Leadership Team. Keeps current with the latest emerging healthcare issues, financial and non-financial, and brings those to the table in all relevant discussion forums & planning events.
Budgeting & Financial Management: Develop, implement and maintain performance standards, measurements and corrective devices which review and appraise the soundness, adequacy, and application of operating and finance controls, and ensure that approved plans are accomplished.
Coordinates the Health System contractual and other relationships with third party payers.

Ensure quality financial analysis and support in the identification, evaluation and negotiation of new business ventures, affiliations and partnerships consistent with the short and long-term strategic business plans of the health system.
Monitor key financial and operational performance ratios/measures against which the health system's financial performance can be assessed.
Actively manages our interests in the co-owned Health Alliance Northwest insurance plan, our employee health plan and in our Accountable Care Organization.
Responsible for understanding and application of Rural Health Care rules and reimbursement.
Represents Confluence Health on State and National Value Based Payment groups.
Participates on the Confluence Health Retirement Plan Committee.
Ensure an annual review of the health system's Investment Policy.
Maintain an in-depth knowledge of changing economic, political, regulatory and social conditions and their impact on the health system.
Establish and maintain relationships with, and represents the health system to, the medical community, government, regulatory bodies and the public.

Staff and Department Management: Directs the work of assigned health system staff. Conducts performance evaluations and recommends increases, promotions and disciplinary actions. Develops departmental goals and plans designed to attain agreed upon goals. Develops policies and procedures affecting the department and audit procedures in order to determine need for change/modifications. Monitor and continually improve staff utilization throughout CH. Hires, fires, and assists in the training of new employees.
Operations Management: Plans, coordinates, and prioritizes all operational activities in responsible departments to ensure that service levels are met or exceeded. Communicates priorities and interaction with all CH users and others to ensure the timely achievement of operational requirements.
Customer Service, Advisory/Communication: Provides proactive advice, counsel and services to the management and employees. Prepares and presents performance measurements to management and executives. Participates in key health system departmental meetings to improve communications and align service expectations with current plans. Works with departments to ensure that productivity tools are being used and the associated benefits realized. Provides the best possible customer service to all CH employees.
Projects: Manages complex projects as assigned and is responsible for successful completion within budget.
Professional Development: Participates in professional development activities and maintains professional affiliations. Keeps abreast of developments in the field and arranges staff training programs to improve and/or enhance skills & techniques.
Candidate Qualifications:
Education & Experience
Requires an undergraduate degree in Business Administration, Finance/Accounting, Economics or related discipline. An MBA, MHA or other relevant master's degree is highly desired. An advanced degree or CPA is required.
Must have a minimum of 7 years of senior level financial management experience in health care, with a broad-based understanding of all aspects of related legal/regulatory issues; Requires a minimum of 10 years of management experience.
Preferred experience includes CFO experience in a healthcare setting involving Rural Health, Provider Based Rural Health, and Free-Standing Outpatient Clinical Practices, Acute Care Inpatient hospital experience and Medical Group Management responsibilities.
Functional understanding of Home Health including Hospice and Palliative Care.
Skills & Abilities:
Ability to envision the future and develop strategic plans based upon those visions, and then to take those strategic plans which align with overall system strategic goals and assist in translating them into realistic tactical plans.
Proven ability to be an integral part of the Health Alliance NW Board and a vertically integrated health care system.
Proven ability to direct and manage a professional staff of 15 people including supervisory level staff.
Demonstrated ability in building positive relationships.
High levels of problem-solving ability in order to proactively determine problem areas and coordinate implementation of effective solutions.
Solid project management skills with an ability to coordinate a large number of concurrent projects.
A solid understanding of healthcare business information needs.
Excellent written & verbal communication skills, and outstanding customer service skills.
Our Community: Wenatchee, Washington
Wenatchee is located in the heart of Washington, a thriving community for a work-life balance. We enjoy open skies, snow-capped mountains, and the lakes and rivers of the high desert. We are the proud home of orchards, farms and many flourishing local communities.
The quality of life in the Wenatchee Valley is unsurpassed, evident by a steadily increasing population and a strong, diverse economy. The area's natural beauty and abundance of recreational opportunities are two of the many reasons people come to the Wenatchee Valley.
With an urban area consisting of 80,000 people, the region offers the perfect balance of larger city amenities with the relaxed and friendly environment of a smaller town. Residents and visitors escape from their everyday routines on the Apple Capital Loop Trail, a pedestrian and bicycle path that meanders along the banks of the Columbia River, crossing at two points and connecting the cities of East Wenatchee and Wenatchee.
Along this developing waterfront you'll find Pybus Public Market; a community gathering place with an excellent source of locally grown fruits and vegetables complimented by a quality selection of artisan and ethnic products.
Adjacent to the waterfront is beautiful historic downtown Wenatchee. Home to numerous small businesses you will find a truly unique shopping and dining experience.
The area is a growing hub for all of North Central Washington serving a population base of over 250,000 people. The Valley economy is also closely tied to the Seattle and Spokane Metro areas given we are only a 2 ½ hour drive from each.
The performing and visual arts are highly valued in the region adding to our rich cultural diversity and history. East Wenatchee is actively involved in international relations through an ongoing cultural exchange with Misawa, Japan. The Mayors of East Wenatchee, Wenatchee, and Misawa signed a Sister City Agreement in 2001. Misawa was selected because East Wenatchee was the landing site of Clyde Pangborn and Hugh Herndon, flying Miss Veedol on the first non-stop Trans-Pacific Flight from Misawa, Japan, in October 1931. The two cities host delegations from Misawa in the spring during the Washington State Apple Blossom Festival and in the fall during the Wings & Wheels Festival. Likewise, a delegation from our community visit Misawa in August of each year.
Find us online at:
To learn about our corporate culture and the Wenatchee Valley, watch below:
We are Confluence Health: https://www.youtube.com/watch?time_continue=2&v=1Ue8R9CSi-E
Voices of Confluence Health: https://www.youtube.com/watch?v=ugVIMHWc00g
We are Wenatchee 1: https://vimeo.com/88411706
We are Wenatchee 2: https://vimeo.com/121429638
Procedure for Candidacy
Please direct all nominations, letters of interest and resumes in Word format via email to:
JoEllen Colson
Vice President Human Resources
Confluence Health
Wenatchee, Washington
P: 509-436-6805
Email: joellen.colson@confluencehealth.org
Confluence Health values diversity and is committed to equal opportunity for all persons regardless of age, color, disability, ethnicity, marital status, national origin, race, religion, sex, sexual orientation, veteran status or any other status protected by law.
See above
See above
See above