Ultrasound Tech II, Olympia, WA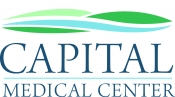 View the Website
Capital Medical Center
Technical/Professional
Olympia, WA
August 6, 2019
Job Details
Position Summary: Performs general ultrasound and echocardiography studies under the supervision of the Ultrasound Lead Sonographer, Chief Tech, and Director of Imaging Services for our patients in designated time frame. Follows policies and procedures of Capital Medical Center to provide patient care activities and related non-professional services in caring for personal needs and comfort of patients and families. Recognizes and reports patient needs to create a safe and comfortable patient care environment.
Position Qualifications:
Ability to meet minimum hospital hiring standards
Completion of an accredited Diagnostic Ultrasound Program
Eligible for Registered Diagnostic Medical Sonographer (RDMS)/Registered Diagnostic Cardiac Sonographer (RCDS) credential; Register within 6 – 12 months of hire
Registered with Abdomen (AB) credential within 6 months of hire
Obstetrics & Gynecology (OBGYN) credential within 12 months of hire
Echocardiography register within 12 months
AHA Healthcare BLS
Essential Job Functions*:
Possess knowledge and skill with all ultrasound machines .Carries out all routine/emergency ultrasound procedure protocols as written with accuracy and proficiency, and produces results within established turn-around parameters. Carries out all Echocardiography procedure protocols as written, with accuracy and proficiency, and produces results within established turn-around parameters.
Demonstrates competency in pre-procedural patient assessment, i.e. screening questionnaires, consents (when indicated), and exam verification. Checks armbands to ensure correct identity of the patient. Completes all appropriate clerical functions associated with each exam.
Explains procedure to the patient to give a feeling of comfort and reassurance. Positions patient for optimal examination and comfort.
Prepares patient, room, and equipment for transesophageal echocardiograms. Delivers TEE probe to Central Sterile for cleaning.
Maintains cleanliness and organization of the ultrasound room. Maintains appropriate supply levels in all rooms. Able to trouble shoot equipment, communicate to supervisor, and call service when needed.
Recognizes emergency situations, initiates code procedures, administers first aid/CPR when appropriate.
Proficient in the use of the Medi-Tech System. Proficient in the use of the Synaspe Tele-radiology system.
Participates in on-call rotation as needed, response time in accordance with departmental policy.
Essential Physical, Mental and/or Environmental Working Conditions:
Must be able to meet the physical/mental demands of position with or without accommodation. See checklist (page 2) for specific physical, mental and environmental working conditions.
Must be able to utilize good judgment, demonstrate patience, and maintain a professional demeanor at all times.
Must be able to work in a busy and stressful environment.
*Since it is difficult to identify all essential functions of a job because of changes in the workplace, this job description will be reviewed periodically to ensure that it is accurate and up-to-date.
About Capital Medical Center
Located in Olympia, Capital Medical Center is a 110-bed full-service hospital serving all of Thurston and surrounding counties. Part of the Capella Healthcare family of hospitals, Capital Medical provides a comprehensive range of medical services and high quality care. Capital Medical strives to be a forward thinking, innovative hospital where trust, teamwork, and technology come together to make a positive difference in the health of the community and region. Capital Medical is partly owned by some of the physicians who serve our patients. For more information about our hospital, go online to www.capitalmedical.com.
See above
See above
See above