Chief Nursing Officer, Grand Coulee, WA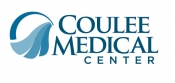 View the Website
Coulee Medical Center
Chief Nursing Officer
Grand Coulee, WA
October 17, 2019
Chief Nursing Officer (CNO)
Actively involved, at the executive level, in the leadership and nursing leadership of the organization. Organizes and administers all nursing areas of Patient Care Services under the hospital license, to attain the Hospital's objectives established by the Governing Body. Sign on bonus, and moving expenses.
Qualifications:
Graduate of an accredited school of nursing.
Current license by this state as a registered nurse.
A minimum of a Master's degree in healthcare management or nursing.
Minimum five (5) years prior experience in patient care services and three (3) years prior experience in management.
Please visit our website www.cmccares.org/careers to download the application and apply.
Coulee Medical Center is a 25-bed Trauma Level IV Critical Access Hospital with a very important job: to serve the healthcare needs of our rural community with the best in patient care, medical expertise, and personalized service.
Based out of our new state-of-the-art, 66,000-square-foot facility near the famous Grand Coulee Dam, we provide professional medical services to the residents and visitors of the greater Grand Coulee area, the five surrounding counties, and the nearby Confederated Tribes of the Colville Reservation. We treat their wounds. We deliver their babies. We heal their pain. We nurture their well-being.
It is a big responsibility, and one that we are proud to have. Because to us, they are more than patients. They are neighbors, friends, family and community. And their health comes first.
See above
See above
See above